Iggy Azalea Responds to Playboi Carti's 'Bit Shut Up' Tweet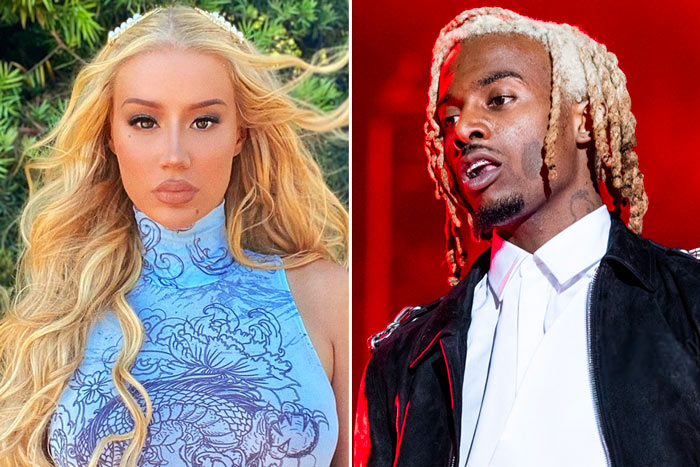 Iggy Azalea is confronting Playboi Carti over his cryptic tweet.
On Monday, while announcing his new mixtape OUt of MY boDY and previewing music, the "Magnolia" rapper sent out a tweet that many speculated was directed at the estranged mother of his child.
"i told da bit shut up! My son crying," Carti wrote.
Hours later, Iggy responded to her ex on Twitter. "Did you?" she asked.
Did you? https://t.co/bCyhgInigd

— IGGY AZALEA (@IGGYAZALEA) November 24, 2020
She followed it up with more tweets, which have since been deleted. "What bitch would you need to tell to shut up?" asked Iggy, adding, "Certainly none are around my son… and I know it ain't me." She said she was having a "great day," but the situation left her feeling "confused as f**k."
Iggy then decided to reach out to her son's father directly to get some clarification. "I just spoke to my sons father and apparently that isn't meant to be about me. Apparently," she tweeted before blasting those who decided to drag her name without reason.
"y'all wrong as hell for your dumb ass Lil tweets," said Iggy. "Why I gotta log on and see my name dragged in dirt over a random cryptic ass tweet, that hasn't got shit to do with me! For WHAT!? I mind my business. I hope your Mac & cheese burns in the oven on Thursday. Night!"
Last month, Iggy revealed that she and Carti were no longer together. "People take loyalty for granted & That's why I'd rather be alone," she wrote, later revealing that she was a single mother. "I'm raising my son alone & I'm not in a relationship."
The couple shares a son named Onyx, who was born earlier this year.
I just spoke to my sons father and apparently that isn't meant to be about me. Apparently.

— IGGY AZALEA (@IGGYAZALEA) November 24, 2020
y'all wrong as hell for your dumb ass Lil tweets.
Why I gotta log on and see my name dragged in dirt over a random cryptic ass tweet, that hasn't got shit to do with me!
For WHAT!? I mind my business.
I hope your Mac & cheese burns in the oven on Thursday. Night!

— IGGY AZALEA (@IGGYAZALEA) November 24, 2020
And yes, I'm pissed the fuck off.
As I should be. As you would be.

— IGGY AZALEA (@IGGYAZALEA) November 24, 2020