Iggy Azalea Reveals First Photos of Son Onyx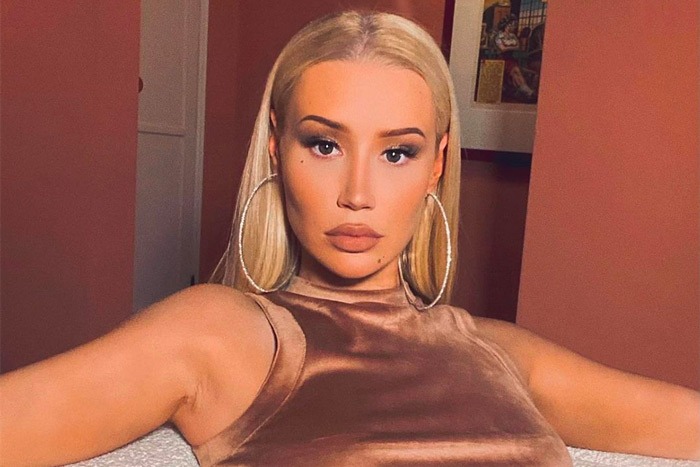 Iggy Azalea and Playboi Carti's son is making his official debut.
After keeping her baby out of the spotlight, Iggy has revealed the first photos of the couple's son Onyx. Taking to Instagram on Saturday night, the proud mom posted two photos of the adorable infant in her arms and captioned them with an angel emoji.
In June, Iggy confirmed that she gave birth to her first child. "I have a son," she told fans. "I kept waiting for the right time to say something but it feels like the more times passes the more I realize I'm always going to feel anxious to share news that giant with the world."
View this post on Instagram

👼🏽
Onyx is an homage to Iggy's birth name, Amethyst. Both are types of quartz. "Onyx is a protection gem stone that can cleanse energy. It protects from negativity & gives strength," explained Iggy, while revealing how motherhood has changed her. "My son changed me in all these ways before he was even born just by changing my perspective."
The reveal comes just hours after Iggy shared a series of cryptic messages, suggesting that she and Onyx's father were no longer together. "People take loyalty for granted & That's why I'd rather be alone," she wrote in a since-deleted IG Story. "You lost a real 1!!!!"
Playboi Carti and Iggy Azalea have split up for now according to Iggy 😢 pic.twitter.com/wVzzzBlZPN

— STRAPPED | Hip-Hop/Rap News (@STRAPPEDUS) October 24, 2020
She later seemed to confirm her single status in another IG Story, which was also deleted. "What I meant last night was that I'm raising my son alone & I'm not in a relationship," said Iggy.
Iggy, 30, and Carti, 24, began dating after meeting on tour in 2018 and later moving in together. "Once I started talking to her, I just cut off everybody," Carti told The FADER last summer. "It was over with."