Jack Harlow Recalls 'Special' Phone Call with Eminem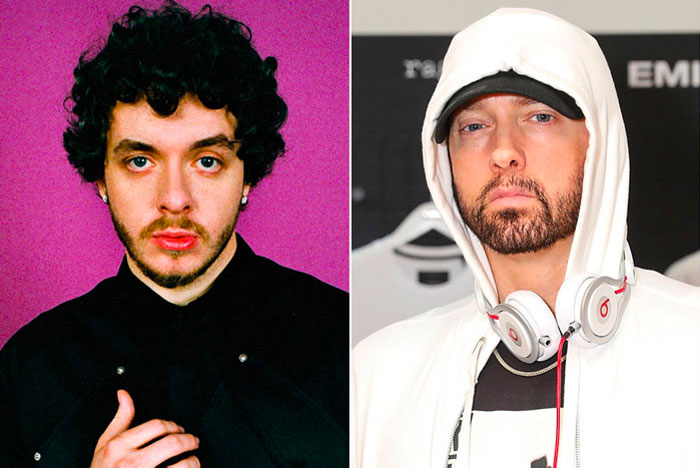 Jack Harlow's dream came true when he got to collaborate with Eminem.
Speaking with Billboard at the MTV Video Music Awards, he reflected on working with his idol on the remix to "Killer," which also featured Cordae.
"We didn't get to meet, but we had a phone call that meant the world to me," Harlow said about his featured verse.
During their conversation, Em shared some encouraging words with the Louisville rapper.
"I haven't shared it with the world yet, but I can't wait until the world hears it," Harlow said of their call. "He gave me a lot of props that any artist would love to get. Sometimes, the best gem is just somebody you admire, letting you know who you think you are. He let me know, 'You're that. You're dope.' I've waited a decade to hear that. So it was special."
Harlow performed "Industry Baby" with Lil Nas X at Sunday's VMAs and recently dropped his new single "SUVs (Black on Black)" with Pooh Shiesty.
"[He] followed me on IG and messaged me, saying, 'You're hard.' I thought he was hard too," he said of the incarcerated MC. "So we linked up and got into the studio. It came together real quick. It was natural. He's a friendly guy — smiles a lot. Free him."