Jadakiss Reacts After Tyler, the Creator Says He Has a Crush On Him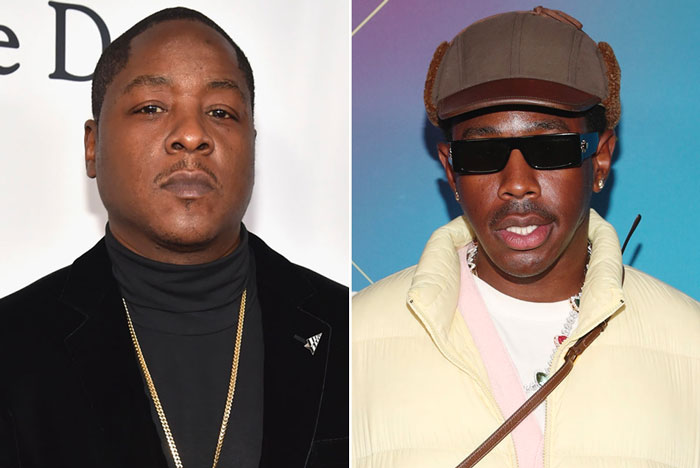 Jadakiss has a fan in Tyler, the Creator.
During The LOX's Verzuz battle with Dipset last week, the Call Me If You Get Lost rapper declared his love for Jadakiss, admitting that the rap legend's stage presence and appearance was a turn on.
"Pause I think I gotta crush on Jadakiss," Tyler wrote in the comments. "That ni**a confidence and voice control is crazy and he aged well wheesh."
pic.twitter.com/x6Mn0LdK4Z

— 2Cool2Blog (@2cooI2blog) August 11, 2021
His flirty comment went viral on social media and even caught the attention of Jada himself.
During an interview with "The Breakfast Club" on Wednesday, Jada responded to Tyler crushing on him. "Tyler, the Creator better chill out, man," he jokingly told Charlamagne.
But Jada wasn't bothered by the remark. In fact, he's a fan of Tyler, calling him "very talented" and "very smart."
"I like Tyler, the Creator. That just mean that he tapped in to our frequency and he love Verzuz, so I didn't take it as disrespect," he said.
Following their popular Verzuz battle, Jadakiss and The LOX are gearing up to hit the road with The Diplomats on their "Rap Superheroes Tour," which kicks off Sept. 16 in Atlanta.