Juice WRLD and Trippie Redd Team Up on 'Tell Me U Luv Me'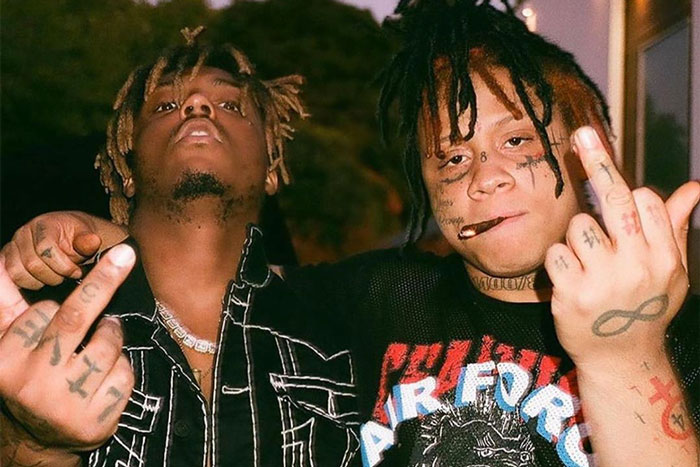 Following the release of "Righteous" last month, Juice WRLD teams up with Trippie Redd on the posthumous track "Tell Me U Luv Me."
Produced by Nick Mira and OK Tanner of Internet Money, the love song finds the late Chicago rapper tormented by his relationship. "Ummm, we're forever in love / Ummm, if you leave, there'll be torment, torment," raps Juice, while Trippie calls out on the hook: "Tell me you love me, tell me everything gon' be OK."
Along with the song, a Cole Bennett-directed video has been released featuring footage of Juice and his girlfriend Ally Lotti.
Earlier this month, Ally announced that a posthumous album from Juice was in the works and would be titled The Outsiders. "That actual album, no one's ready for it. I'm not ready for it and I promise you, you are not ready for it," she said in an emotional video.
Juice's mother, Carmela Wallace, has also announced the establishment of the Live Free 999 Fund. His family plans to share more unreleased music and other projects that the 21-year-old MC was working on prior to his death in December.