Juicy J Taps Lil Baby, Megan Thee Stallion, & A$AP Rocky for 'The Hustle Continues'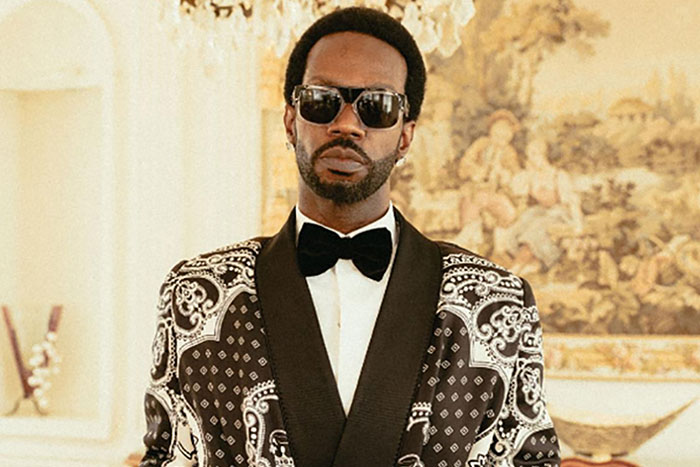 The Hustle Continues.
Juicy J is set to release his first album in three years on Black Friday, Nov. 27. The Memphis legend revealed the star-studded tracklist, which features appearances from some of hip-hop's biggest names including Lil Baby, A$AP Rocky, Megan Thee Stallion, 2 Chainz, Logic, and Ty Dolla $ign.
The 15-track set, executive produced by Juicy J, also includes Rico Nasty, Jay Rock, Young Dolph, Key Glock, Conway, Lord Infamous, and Project Pat.
Following "Gah Damn High" with Wiz Khalifa, the Oscar-winning rapper has dropped the album's second single, "Load It Up" featuring NLE Choppa, which he produced with Internet Money.
The Hustle Continues, the follow-up to 2017's Rubba Band Business, marks Juicy's first independent album release. He was previously signed to Columbia Records, but cut ties with the label after publicly dissing them.
The Hustle Continues Tracklist
1. "Best Group"
2. "Gah Damn High" feat. Wiz Khalifa
3. "Spend It" feat. Lil Baby and 2 Chainz
4. "Killa" feat. Conway
5. "Shopping Spree" feat. Young Dolph
6. "Po Up" feat. A$AP Rocky
7. "1995" feat. Logic
8. "What I Need"
9 ."The Way It Goes" feat. Key Glock
10. "Shawty Bad" feat. Logic
11. "Load It Up" feat. NLE Choppa
12. "She Gon Pop It" feat. Megan the Stallion and Ty Dolla $ign
13. "Take It" feat. Rico Nasty and Lord Infamous
14. "Memphis to L.A." feat. Jay Rock and Project Pat
15. "In a Minute"