Julia Fox Addresses Drake Dating Rumors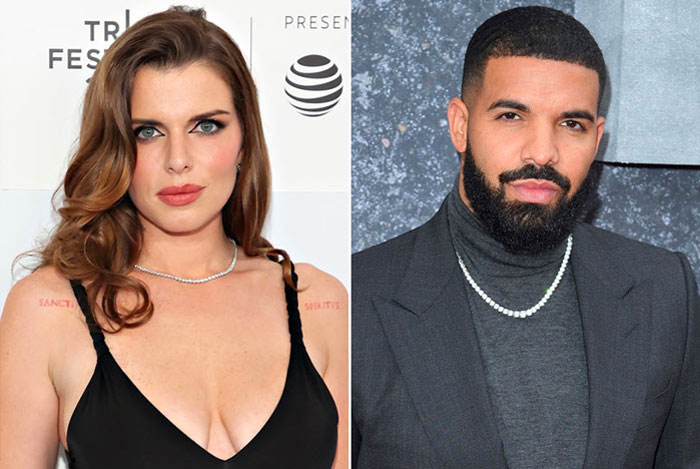 Julia Fox is going on the record about her rumored relationship with Drake.
On the latest episode of her "Forbidden Fruits" podcast, Kanye West's new girlfriend admitted that she and the Toronto rapper spent time "hanging out," but things didn't go much further.
"He's a great guy and a gentleman… and that was it. Nothing really happened, we were just, like, friends hanging out," Fox said, according to Page Six. "I wouldn't say that we were dating."
Fox claims that she told Ye about her brief relationship with his former rival before they started dating.
"I feel like they've squashed their issues," the Uncut Gems actress said of Ye and Drake. "Obviously, when I first started speaking to Ye, I told him immediately — I think on the first day, before it went any further — because I'm just an honest person."
View this post on Instagram
It was previously reported that Fox had a "hot-and-heavy secret romance" with Drake a year prior to dating Ye. Drake reached out to her on social media after seeing her in the 2019 Adam Sandler film. During their time together, Drake gifted her with two Birkin bags. She also stayed at his Toronto mansion before COVID cut her trip short.
"Then she went to [his hometown] Toronto to stay with him," an insider told Page Six. "They were closing the border [between Canada and the US], and she had to get back home."
For Fox's 32nd birthday this week, Ye gifted her and her girlfriends with baby Birkin bags.
During an earlier episode of her podcast, Fox responded to speculation that she's dating Ye for the clout.
"People are like, 'Oh, you're only in it for the fame, you're in for the clout, you're in it for the money.' And it's like, 'Honey, I dated billionaires my entire adult life. Let's keep it real,'" she said.