Kake Getlit Releases Debut Album "Make A Wish" Showcasing His Unique Sound and California Roots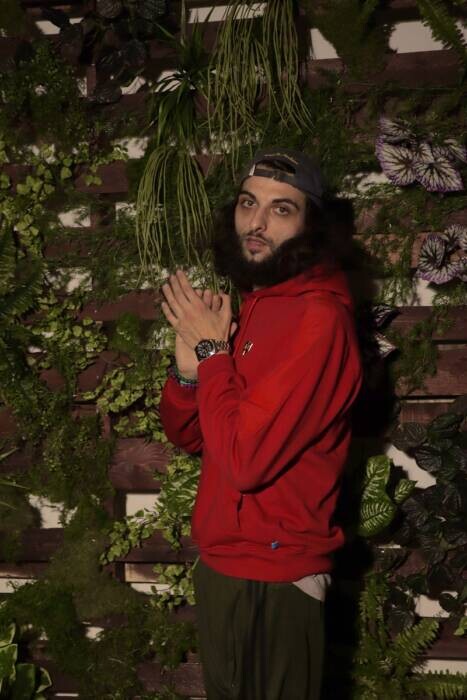 Pasadena, California – Kake Getlit, a rising star in the music industry, is thrilled to announce the release of his highly anticipated debut album, "Make A Wish." Hailing from Pasadena, California, Kake has been making waves with his captivating sound and undeniable talent. This release marks a significant milestone in his career as he showcases his musical prowess and pays homage to his California roots.
Kake Getlit burst onto the scene at the beginning of 2021 with his debut single, "Hawaiian Punch." With a family deeply rooted in music, Kake's passion for rap was ignited at a young age. "My uncles and cousins always rapped, they actually had a group that was signed to Universal Music Group in Dubai. So music is in my family's bloodline. I wrote my first rap at a young age," shared Kake. Growing up in California exposed him to influential artists such as UGK, Pimp C, Royce Da 5'9″, 2Pac, Jay Electronica, and 03 Greedo, shaping his unique and relatable sound.
Following the success of his recent EP, "Safe Bet," Kake Getlit is ready to unleash his full-length project, "Make A Wish," now available on all digital streaming platforms. This highly anticipated album is poised to captivate fans with its distinctive sound, effortlessly drawing listeners in from the very first note. With appearances from California's own The Game and noteworthy features including Casey Veggies, KXNG Crooked, DJ Luke Nasty, and more, "Make A Wish " is a must-listen for music enthusiasts craving fresh and authentic talent.
Kake Getlit has meticulously crafted his debut album, enlisting the talents of upcoming producers ILL G8Z and Juanito Jones. Together, they have created a seamless blend of beats and melodies that perfectly complement Kake's unique style. "Make A Wish" is a testament to Kake's dedication to honing his craft and his unwavering ambition to shine among the stars.
Don't miss out on the electrifying debut album from Kake Getlit, "Make A Wish." Stream it now on all major digital platforms. 
For more updates on Kake Getlit follow him on social media below.
Instagram: https://www.instagram.com/kakegetlit
Soundcloud: https://soundcloud.com/kakegetlit
TikTok: https://www.tiktok.com/@kakegetlit
FaceBook: https://www.facebook.com/kakegetlit/
© 2023, StanleyGatero. All rights reserved.