Kansah's 'Emotions': Bridging the Gap Between UK and USA Rap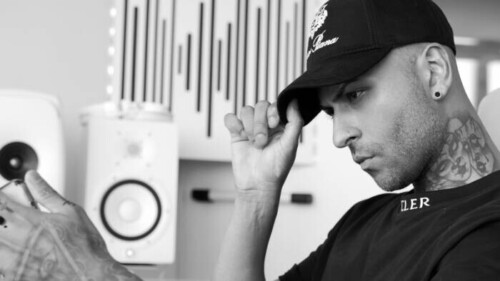 Kansah's latest single, "Emotions," is a musical journey that seamlessly blends the best of UK and USA rap and grime. Drawing inspiration from artists like Nines, Nipsey Hussle, Potter Payper, Stormzy, Meek Mill, and Dave, Kansah has created a track that resonates with fans on both sides of the Atlantic.
The story behind "Emotions" is as captivating as the music itself. Kansah wrote this track a few years ago, inspired by Meek Mill's "1942 Flows." To bring his vision to life, he joined forces with London-based producer Essay Beats. The recording took place at No Stars studio in London, with Marcuz Beatz handling the engineering.
"Emotions" is more than just a song; it's an experience. Kansah and his team took on the challenge of filming both the music video and a behind-the-scenes documentary during a scorching summer day. The result is a visually stunning music video that complements the track's powerful message.
Speaking of messages, "Emotions" is a reflection of Kansah's personal journey. Through his lyrics, he encourages listeners to stay motivated, especially when faced with adversity. Failure, to him, is not an endpoint but a stepping stone towards success.
But how did Kansah find his way into music? It was a response to life's struggles, challenges, and the search for purpose amidst pain. Through his music, he found not only purpose but also a unique voice that resonates with many.
Streaming link – https://ditto.fm/emotions-kansah
© 2023, AMMPRO. All rights reserved.