Kanye West Is Selling His Wyoming Ranch for $11 Million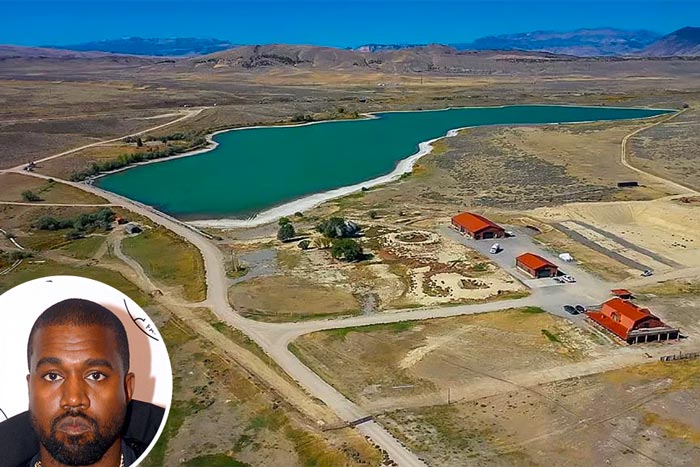 Kanye West is putting his ranch up for sale.
The rapper's Wyoming property has hit the market for $11 million. In September 2019, Kanye bought the 3,800-acre property, known as Monster Lake, which was originally listed for $14.5 million. At the time, it was reported that he paid under the asking price.
Located outside the town of Cody, the sprawling ranch is where Kanye worked on Jesus Is King. It includes eight lodging units, fresh water fishing lakes, a restaurant, event center, and meeting facilities, plus barns and corrals.
This is the second property Kanye owns in Wyoming. He also has a bigger ranch, Bighorn Mountain Ranch, which he bought for $14.5 million and spans over 6,700 acres.
The listing comes amid reports that Kanye and Kim Kardashian are getting back together. According to TMZ, Kanye may be listing the ranch because he plans to move back home with his estranged wife amid their divorce. His decision to live and work in Wyoming caused a major rift in their marriage. Last summer, Kim appeared to have an emotional breakdown when she flew to Wyoming to try and save their marriage.
View this post on Instagram
Kanye was in attendance as Kim hosted "SNL" over the weekend and reportedly gave her advice ahead of the gig. During her opening monologue, she joked about their divorce. "So when I divorced him, you have to know it came down to just one thing: his personality," she said. "I know it sounds mean, but people keep telling me that comedy comes from truth. And if there's one thing that I always strive to be, it's genuine."