Kanye West Previews 'Nah Nah Nah' Remix with DaBaby and 2 Chainz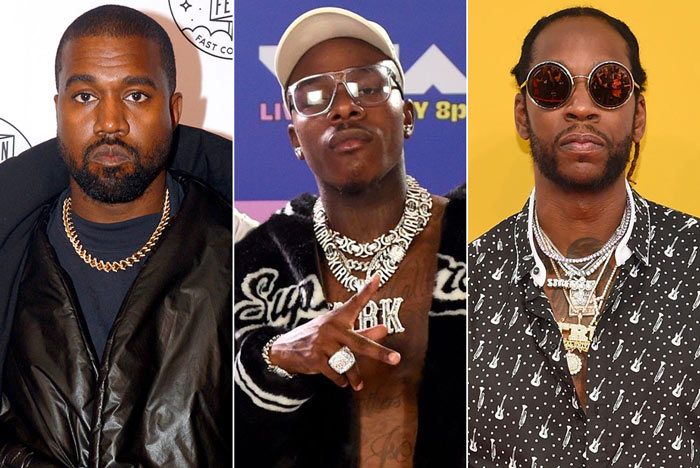 Kanye West is back with the remix.
Following the release of his single "Nah Nah Nah" earlier this month, Yeezy is teasing a remix featuring DaBaby and 2 Chainz. He previously previewed a 15-second snippet with DaBaby's verse, but now he adds 2 Chainz to the mix.
The extended 2:20 snippet features DaBaby's full verse, where he raps about doing business with Ye ("Tryna make some shoes with Yeezy and Billion Dollar Clothing") and racism ("Paid $3 million cash on my taxes on Wednesday / The government I'm paying them millions to / They don't care about ni**as when white people kill 'em").
NAH NAH NAH REMIX DABABY & 2CHAINZ pic.twitter.com/I0gaZJ0ft7

— ye (@kanyewest) October 29, 2020
On his verse, 2 Chainz addresses his relationship with the presidential candidate. "If one more person call me and ask me what's wrong with Ye / That's a grown man / I can't tell him what he can and cannot say," he raps. "Never been a yes man so I feel like I don't have to explain."
It's unclear when the full remix will hit streaming services. Meanwhile, 2 Chainz plans to release his own single next week followed by his oft-delayed album So Help Me God.