Kanye West Sends 'Love' to Kid Cudi Amid Feud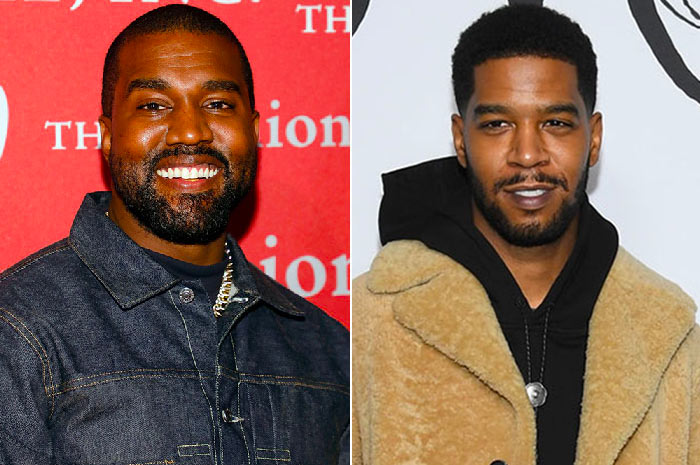 Kanye West is sharing his love for Kid Cudi.
Just days after he ignited a public feud with his longtime friend, Ye appears to be showing some remorse.
On Wednesday, he reposted Cudi's recent message in which the "Day 'n' Nite" rapper revealed that he was struggling with his mental health.
"God…please watch over me and keep my mind sane," Cudi wrote. "I could use it right now. To anyone who feels alone, im with you and I love you."
While he stopped short of apologizing to Cudi, Ye offered some compassion to his Kids See Ghosts collaborator. "Love you family," he wrote in his caption.
View this post on Instagram
This comes after Kanye announced that Cudi wouldn't be on his upcoming album DONDA 2 because of his friendship with Kim Kardashian's boyfriend, Pete Davidson.
"JUST SO EVERYONE KNOWS, CUDI WILL NOT BE ON DONDA BECAUSE HE'S FRIENDS WITH YOU KNOW WHO," Ye wrote, "WE ALL SPEAK IN BILLIE LANGUAGE NOW."
Cudi clapped back in the comments. "Too bad I dont wanna be on ur album u fu**in dinosaur hahaha," he told Ye. "everyone knows ive been the best thing abour ur albums since i met u. Ima pray u for brother."
On Twitter, he called Ye "whack for flipping the script and posting this lie," adding, "You ain't no friend."
Meanwhile, the first part of Netflix's Kanye West documentary, "Jeen-yuhs: A Kanye Trilogy," premiered on Wednesday featuring unseen footage of Ye playing "All Falls Down" at the Roc-A-Fella offices.
It's wild to think that "All Falls Down" wasn't always a hit. Even when you see the vision it takes a lot of faith and persistence to prove it to everyone else.#jeenyuhs is now streaming pic.twitter.com/gAo0rQmKkJ

— Strong Black Lead (@strongblacklead) February 16, 2022