Kanye West Wants to Make French Montana a Billionaire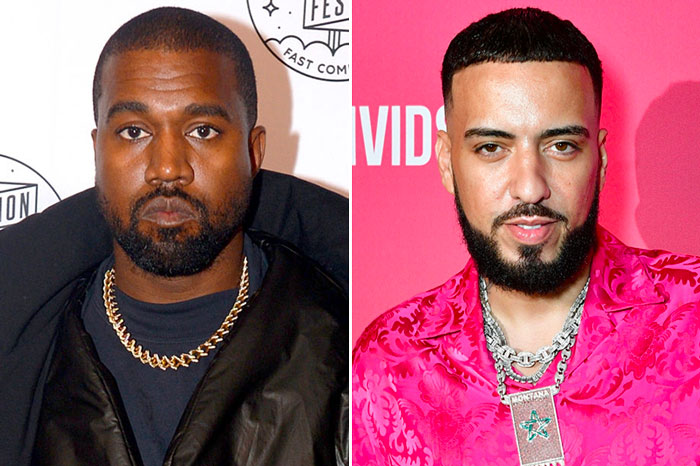 Kanye West is sharing the wealth.
The billionaire mogul has told French Montana that he wants to help him become a billionaire too.
Taking to Instagram, the "Unforgettable" rapper shared a text message he received from Ye, who reached out and promised to help him get to billionaire status.
"This is why I reached out. Your mind and creativity," Ye wrote. "I'll get you to the Billion."
In his caption, French praised Ye for being a real friend. "Big bro a true leader outcheah @kanyewest," he said.
View this post on Instagram
Ye was once reported to be the richest Black person in the U.S. with a net worth of $6.6 billion, thanks to his Yeezy partnership with Adidas and Gap, plus other assets including his music catalog. However, Forbes estimates that the number is closer to $1.8 billion.
In addition to getting a bag together, French and Ye were recently spotted in the studio working on new music with Moneybagg Yo. According to French, they created five tracks in one night, which could end up on Ye's album DONDA 2 or French's Mac N Cheese 5.
Kanye has been promoting Black Future Month on social media as he gears up to drop DONDA 2 on Feb. 22. He recently congratulated Snoop Dogg on his big move as the new owner of Death Row Records.
View this post on Instagram