Kevin Meyer Goes On Record About His Return After Career Departure News, Massive Comeback Ep & Debut Double Album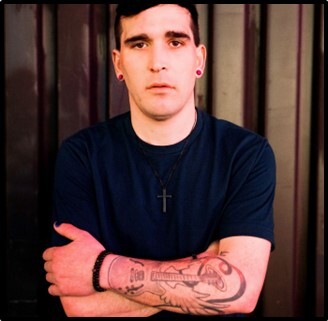 Kevin Meyer, a New York Music Artist, who established fame between 2011 and 2013, performed live with artists such as G Eazy, All Time Low, Hawthorne Heights, Machine Gun Kelly, Mod Sun, New Found Glory, and so many others. He has been active in the music industry since 2009 through 2019. His discography, which includes four extended plays and one remix on which he worked with well-known producers and mix engineers, as well as several famous drum features, is recognized. Meyer vigorously toured, performing live alongside nearly a hundred MTV and Billboard Artists, as an opener, on festivals, and also in store performances and meet and greets, which were held at the popular gothic, emo, and alternative franchise Hot Topic. The New York-based entertainer said he couldn't wait to share his narrative of his botched suicide attempt and the multitude of feelings that went with it. He has a return EP and a debut double album on the way; his rebound comeback EP is called Detached; new video releases have premiered; and there is more to come. Meyer decided on Mike Bona to serve as his producer and mix engineer after recently returning from an unexpected hiatus. The Mix Palace is where Bona worked on his multi-platinum recording and mixing work for Public Enemy, one of the most important hip-hop acts ever. After achieving commercial success with billboard number one, hip-hop group Mike Bona earned respect from the hip-hop world and went on to work with OG Rappers such as Biggie, Redman, Eminem, Busta Rhymes, Nas, and so many others. Kevin Meyer is eager to showcase his side of the genre he has never explored, but the musician is easily converting from his previous pop, rock, and pop-punk sound both musically and lyrically by having fun writing lyrics and rapping. It is healthy and therapeutic throughout the writing and pre-production stages for him and his mental health which he has spoken about. Meyer knows there is no one better to work with on his comeback EP Detached and debut double album To Hell And Back, which is like a movie and novel masterpiece and influenced by OG Legends. The two are kind of blending and experimenting with Meyer's natural sound of pop-rock with heavy rapping of anger, hurt, and betrayal. The feeling of being lost and alone and not knowing where to go or who to turn to makes it easy to unbeat defeat. The work consists of over 30 songs and is a saga. There is no doubt they have additionally gone back to the gangster rap days and current artists who release double albums like the legends before them.
Follow Kevin Meyer on social media and for more about visit his official website www.kevinmeyermusic.com
© 2023, AMMPRO. All rights reserved.