Khia Drags Lil Wayne Over Black Lives Matter Comments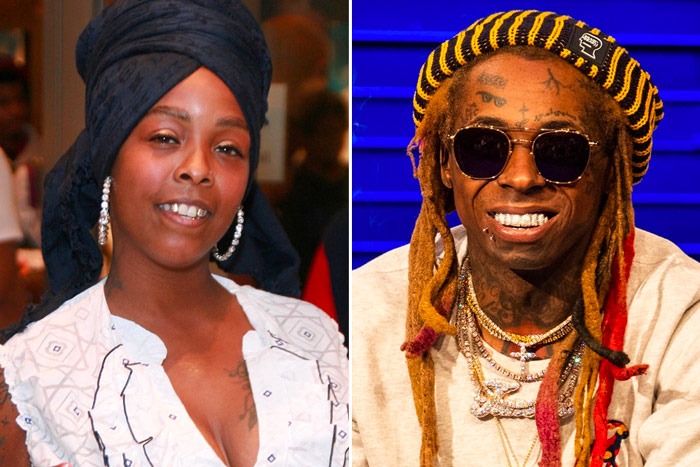 Khia is at it again.
After putting Trina on blast, the "My Neck, My Back" hitmaker is taking aim at Lil Wayne over controversial comments he made about racism, police brutality, and the Black Lives Matter movement.
In a video which surfaced on social media, Judge Khia dragged the Young Money boss. "Let's be real. Le Crusty has never been for the people," she said. "See that heroin done went to your head. Bitch, kill yourself 'cause again you been out of order."
She also attacked Wayne's 21-year-old daughter, Reginae, during her scathing rant. "We bet you would think of more to do if Résumé little stocky ass had a knee on her neck," said Khia. "If she had one, I bet you would be ready to fight then, E.T., wouldn't you? Or maybe not? 'Cause you ain't never loved any Black bitches that you fu**ed with. You didn't even love your mammy, your gritty, gritty grandmammy…"
I ain't never heard nobody get this disrespectful dog I love it! 😭😭😭😭😂 pic.twitter.com/tHnXoCyLcO

— 🦅JULIO🦅 (@_DonJulio1) June 29, 2020
She even brought up Reginae's relationship with YFN Lucci, who was eight years her senior when they were dating. "You ain't do shit about that either, so we ain't expecting you to do shit for us," she said while accusing Weezy of being a junkie. "Maybe you would do a little bit more if it was lean being poured out and heroin and crack cocaine being wasted in the streets instead of our blood… Poor junkie, can't see past the heroin and cocaine dust."
Khia continued her epic drag: "F*k ni**a, fu**k you. We the people say you are 99 dreads short of being a man and 99 brain cells short of freeing anybody that's oppressed."
Wayne has come under fire for his contentious remarks about the murders of innocent Black men and women at the hands of police, which were seen as sympathetic to law enforcement.
"I think when we see these situations, I think we also have to understand that we have to get very specific," said Wayne while speaking with Fat Joe on Instagram Live. "We have to get so specific and what I mean by that, we have to stop viewing it from such a broad view, meaning we have to stop placing the blame on the whole force and the whole everybody of a certain race or everybody with a badge."
During his Young Money Radio show, Weezy clarified his stance by sharing his own experience as a child who was saved by a white police officer after he accidentally shot himself. "You have to understand the way I view police, period. I was saved by a white cop," he said.
Khia has remained outspoken. Last month, she delivered a nearly five-minute tirade against Trina after the Miami rapper turned down her Verzuz challenge.