KYLE and Chris Brown Link Up on 'What It Is' Remix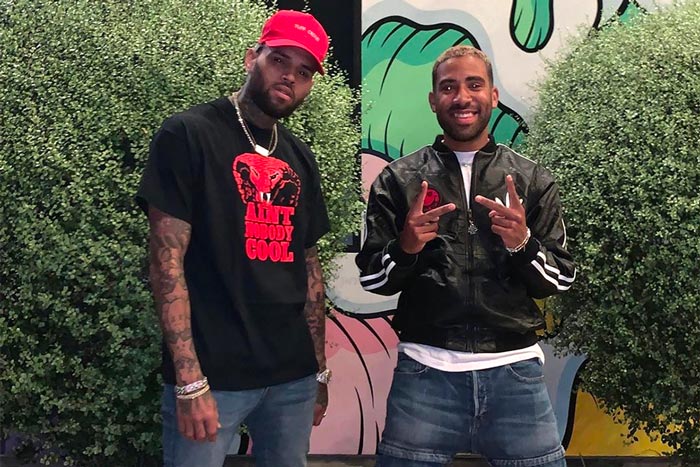 KYLE links up with Chris Brown for a super duper remix.
The R&B superstar adds his smooth touch to "What It Is," the second single off KYLE's latest album See You When I Am Famous!!!!!!!!!!!! On the Mike Shultz-produced bop, Breezy and KYLE come to terms with a breakup, but they don't hold any resentment.
"If that's what it is / If you gotta go, I hope you're happier with him," sings Breezy.
The collaboration was a dream come true for KYLE, who grew up idolizing Chris. "This song is special to me, not only because it's my favorite song I made for this album, but also because working with Chris Brown has been a dream of mine since I was a little kid," said KYLE.
Trying my absolute hardest to look cool next to @chrisbrown 😂 What It Is out now #RnBKyle https://t.co/Z0jXpreXNX pic.twitter.com/IH8zWcGrSG

— See You When I am Famous!!!!!!!!!!!! (@SuperDuperKyle) October 30, 2020
"I remember hearing my first Chris Brown song; I was probably in the sixth grade. He's the epitome of what it means to be a superstar, which is something I aspire to be. Working in the studio with him was pretty nuts too because I got to see his process and I got to hear how he does the very thing that has inspired me for more than two decades. It's been extremely awesome to have the privilege to do this song with him and I hope y'all love it."
See You When I Am Famous!!!!!!!!!!!!, KYLE's sophomore album, dropped in July featuring Bryson Tiller, Tyga, and Rico Nasty.