Lady Gaga and Ariana Grande Unite on 'Rain on Me'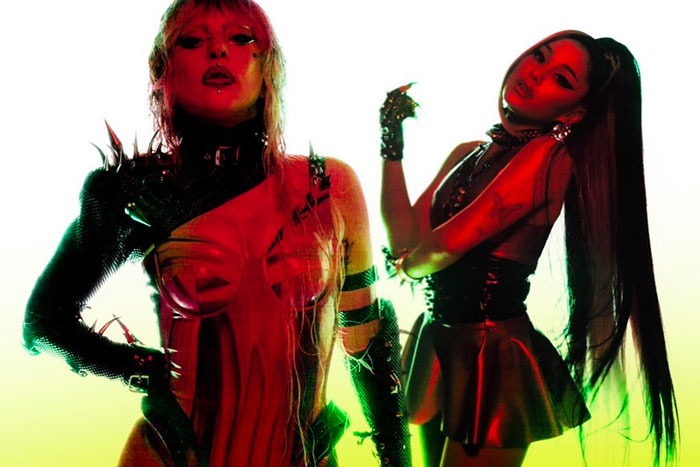 Two of music's leading ladies collide.
After topping the charts with her Justin Bieber collaboration "Stuck With U," Ariana Grande joins Lady Gaga for her new single "Rain on Me." The pop powerhouses celebrate their truth on the dance-floor anthem off Gaga's new album Chromatica. "Teardrops on my face / Let it wash away my sins," sings Grande before Gaga responds, "It's coming down on me."
Speaking with Apple Music, Gaga opened up about the inspiration behind the song. "['Rain on Me'] is also a metaphor for tears and for the amount of alcohol I was taking to numb myself. 'I'd rather be dry but at least I'm alive, rain on me,'" she said.
Gaga and Grande forged a friendship through the music. "When she came into the studio, I was still crying and she was not. And she was like, 'You're going to be OK. Call me; here's my number,'" said Gaga. "And she was so persistent. She would try over and over again to be friends with me. And I was too ashamed to hang out with her because I didn't want to project all of this negativity onto something that was healing and so beautiful. And eventually she called me on my sh*t. She was, 'You're hiding.' And I was … and then this friendship blossomed."
Chromatica, Gaga's first album since 2016's Joanne, is due May 29. In addition to Ariana, the album includes collaborations with Elton John and Blackpink.