Larsa Pippen Opens Up About Relationship with 'Romantic' Future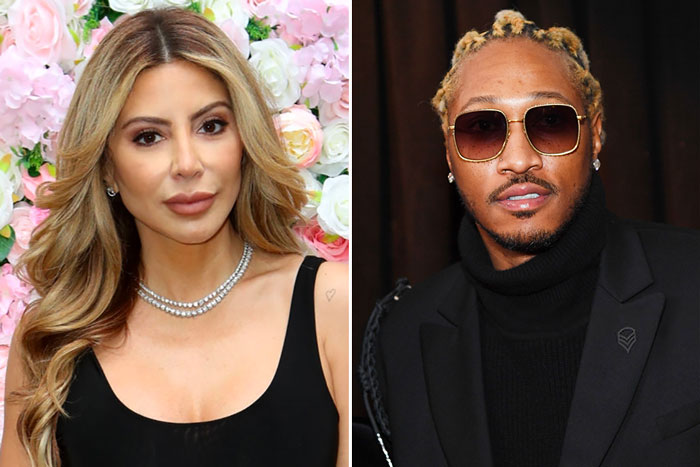 Larsa Pippen is getting candid about her relationship with Future.
During an interview with "Hollywood Raw," Scottie Pippen's ex-wife reflected on her separation from the NBA legend in 2015. At the time, she moved to Miami where she connected with Future and the two hit it off.
"It was definitely a respectable relationship. It was just like we were friends and we needed each other at that moment. And that was basically it," Pippen said. "I think people make more of it. It's just like for a better conversation for people to say, 'Oh, she cheated on him, oh, she this, she that.' It was none of that. Scottie wasn't even living at home with me."
Pippen met the "Life Is Good" rapper at a dinner party and they were immediately drawn to each other. "It kinda was like that," she said when asked if there were sparks right away.
She went on to recall her first date with Hndrxx, who didn't live up to his rapper persona. "He was definitely not what I thought he was going to be like. He was definitely very romantic and different than I expected him to be," she said. "I just expected him to come out and give me like, some lyrics, and be like, 'Two damn bitches at the same damn time." I don't know. It was a very normal type of situation."
They ended up speaking for "seven hours" the first time they met. "We related on the most simple, organic way. I didn't need anything from him, he didn't need anything from me," she said. "We were just two people that were trying to figure our way. I felt like I was stuck in a marriage that I wasn't really happy in and he was trying to find his way too. It was just super organic and simple. It wasn't like how you probably would think."
While Pippen still has love for Future ("I love him, he's the best, he's great"), their relationship didn't last because of Future's busy lifestyle. "There's so much pressure," she said. "I just feel like sometimes it's better to date someone that's super low profile, not on the road every day, just a simple life."
Future has since moved on and is reportedly dating rapper Dess Dior. Earlier this month, the couple was spotted celebrating Dior's birthday at an Atlanta strip club.
"Future knows when he likes someone, he can come in and step up," Pippen added with a laugh. "He knows how to do that. I feel like he's good at that."