Lawyer Seeks Criminal Investigation Into T.I. and Tiny Sexual Abuse Allegations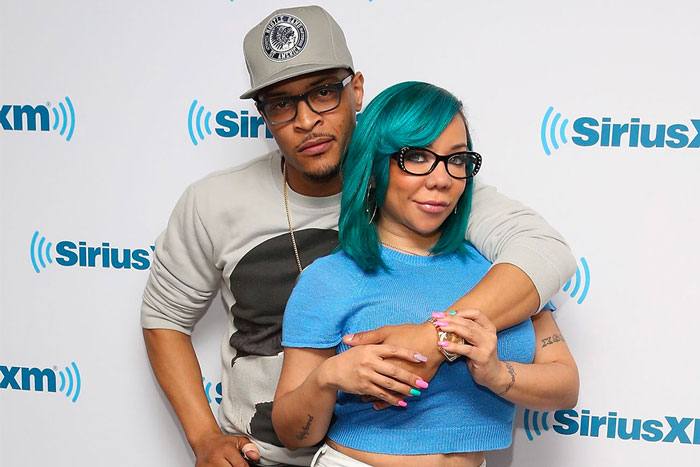 T.I. and Tiny could be facing a criminal investigation following allegations of sexual abuse and assault.
According to The New York Times, a lawyer has approached local authorities seeking criminal inquiries on behalf of 11 people who claim they were victimized by the couple.
Four women have accused the rapper and his wife of drugging and sexually assaulting them, including two instances of rape that allegedly occurred in Georgia and California, according to letters sent by the lawyer, Tyrone A. Blackburn.
Blackburn says the "eerily similar" experiences started in 2005 and spanned more than a decade, while the most recent allegation of sexual abuse occurred in 2017 or 2018. None of the women involved know one another, but they accuse the couple and their associates of "sexual abuse, forced ingestion of illegal narcotics, kidnapping, terroristic threats, and false imprisonment." The alleged victims also describe instances of nonsexual intimidation, assault, and harassment.
A lawyer for T.I. and Tiny said that the couple "deny in the strongest possible terms these baseless and unjustified allegations."
"We fully expect that if these claims are thoroughly and fairly investigated, no charges will be forthcoming," the lawyer, Steve Sadow, said in a statement. "These allegations are nothing more than the continuation of a sordid shakedown campaign that began on social media and now attempts to manipulate the press and misuse the justice system."
View this post on Instagram
Last month, T.I. refuted the sexual assault allegations made from multiple women, calling them "false" and "baseless."
"Whatever we ever have done has been done with consensual adults, who into what we into and like what we like. If we want something, we know exactly where to go and get it," Tip said in an Instagram video. "We ain't never forced nobody, we ain't never drugged nobody against their will, we ain't never held nobody against their will, we ain't never made nobody do anything. We ain't trafficked anything-well, sexually trafficked anything."
Amid the allegations, VH1 suspended production on T.I. and Tiny's reality show, "T.I. & Tiny: Friends & Family Hustle."