Lil Baby Drops Powerful Anthem 'The Bigger Picture'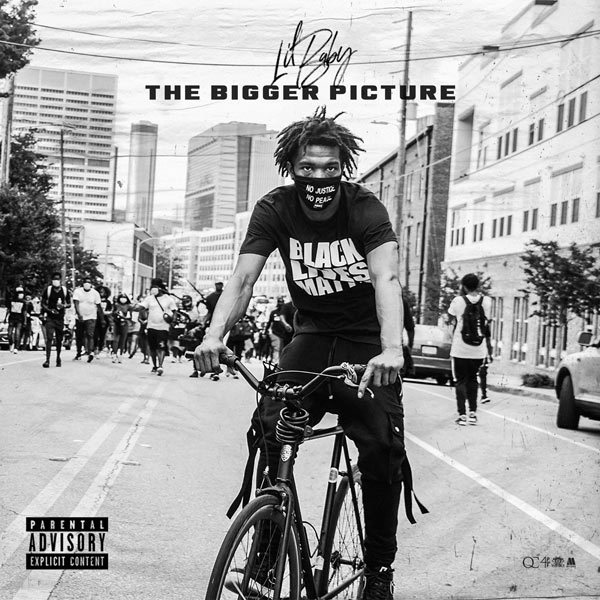 Lil Baby is joining the revolution.
As protests against police brutality continue across the country following the killing of George Floyd, the Atlanta rapper speaks out on "The Bigger Picture." On the powerful anthem, the 25-year-old MC pays tribute to Floyd, Breonna Taylor, and Ahmaud Arbery ("God bless their souls every one of the names"), while addressing the systematic racism and violence at the hands of the police.
"I find it crazy the police will shoot you and know that you dead but still tell you to freeze," raps Baby. "Fu**ed up I seen what I seen / I guess that mean hold him down if he say he can't breathe / It's too many mothers that grieving / They killing us for no reason / Been going on for too long to get even."
He also uses his voice to demand change: "It's bigger than Black and White / It's a problem with the whole way of life / It can't change overnight / But we gotta start some where / Might as well gone 'head start here."
Proceeds from the song will benefit three different organizations that promote social justice. Baby continues to show his support for the Black Lives Matter movement. He recently joined protesters in his homtown and announced that he is working with Atlanta Mayor Keisha Lance Bottoms on a justice reform initiative.
Last month, he released a deluxe edition of his chart-topping album My Turn with six additional tracks.
View this post on Instagram

It's A Bigger Picture … #blacklivesmatter