Lil Nas X Returns with New Single 'Holiday'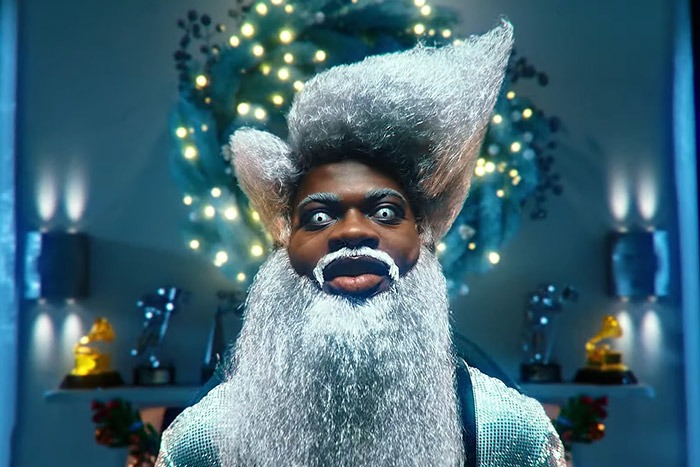 It's a "Holiday."
Lil Nas X returns with his first single in nearly two years. Produced by Tay Keith and Take a Daytrip, the celebratory bop finds the 21-year-old rapper reflecting on his rise to the top.
"Nobody tried to let me in / Nobody opened doors / I kicked the motherfu**ers down / They didn't have a choice," he raps. "And I'm sexy, they wanna sex me / Pop star, but the rappers still respect me."
Along with the song, he has debuted a cinematic video, directed by Gibson Hazard. Set on Christmas Eve 2220, the video follows Nas through his futuristic North Pole workshop where he takes on the role of four different characters including Santa Nas X, flying through the sky in his high-tech sleigh with robo-reindeer.
"Holiday" is the first single off Nas' upcoming album, the follow-up to his 2019 EP 7, which spawned the record-breaking smash "Old Town Road." Aside from a "very popular" male singer, he kept the features to a minimum this time around.
"I just feel like I really want to give people me and just me on some of these, because I feel like, especially with singles last time, I always followed up with a feature or a remix," he told Apple Music. "And it's like, 'Okay, no, here's my song. It's just me here. You're going to love this. Here you go.' And some songs I honestly just feel like, 'Okay, this doesn't need anything else.'"
He will perform "Holiday" for the first time during his "Lil Nas X Concert Experience" virtual show, which will stream live on online game platform Roblox this Saturday at 1 p.m. PST.