Lil Shank's Album "Still Spittin'" Lights Up Memphis with Southern Hip-Hop Blaze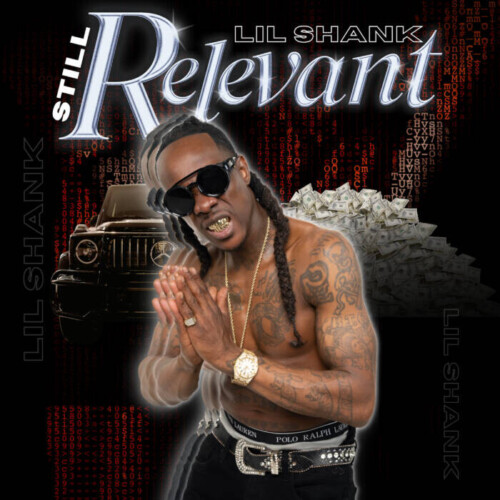 There's a new sensation in Memphis, and his name is Lil Shank. Move over, blues and barbeque. The highly anticipated album "Still Spittin'," by the emerging star of Southern Hip-Hop, recently dropped, and it's starting a fire that even Elvis would be proud of. Lil Shank, who is attempting to attract listeners of all generations who groove to the sounds of Southern Hip-Hop, is sweeping the music world by storm with a blend of serious and side-splitting components inspired by the renowned urban film "Don't Be A Menace."
Since before he could even tie his shoes, Lil Shank has had rhymes coursing through his veins. He began penning down lyrics and putting his whole heart into songwriting at the tender age of 12. The song "Still Spittin'" is a monument to his unwavering love of music and his unwavering conviction that it has the ability to bring people from all walks of life together. Lil Shank wants his listeners to experience the electrifying charge of his music and use it as a source of inspiration and upliftment, no matter what problems they face or where they are from.
For Lil Shank, the making of "Still Spittin'" has been nothing short of a wild experience. He creates music while writing down his thoughts and life experiences, creating a sound that is as genuine as it gets. Lil Shank hopes to touch the hearts of millions of people through his work, all the while getting them to nod their heads to his sincere and thought-provoking words.
At the ripe old age of 10, Lil Shank, also known by his birth name Ronreco Smith, discovered his talent for rapping in Memphis, Tennessee, his hometown. He wrote his first rap while a student at Manassas High School, "Drop Dead To Your Knees," which he presented at a school talent contest. Rapper So Serious the Warrior recognized the young poet's promise and took him under his wing. Lil Shank received guidance from So Serious the Warrior as he continued to hone his craft. The powerful duo known as the "Baby Gangstas," consisting of Lil Shank and Debright "Lil Chrome" Parnell, wowed audiences with their hard-hitting rhymes despite their innocent outward features.
Lil Shank and Lil Chrome would pull out their pens and pads during their breaks while working at Folk's Folly, a popular restaurant in the area known for its delectable food, and scribble down rhymes. Their abilities were best displayed on one specific gem, "Better Days," which was included on the Lootchasers Records album "Lootchasers A Million Ain't Enough," which was published in August 2000. Their first release, "Shank & Chrome Daily Living," achieved acceptable sales in the area and established their position in the constantly changing music industry.
Lil Shank's universe of "Still Spittin'" is an enticing invitation to explore, where his unbridled talent and compelling stories take center stage. Put your headphones in, hit the play button, and let Lil Shank's Southern hip-hop firestorm devour your soul. If you listen to "Still Spittin'," by Lil Shank, you will undoubtedly be stuck in your mind for the rest of your life, in the best way possible, whether you stream it on Spotify or purchase a hard copy.
© 2023, Logan. All rights reserved.