Lil Tjay Pays Tribute to Pop Smoke on 'Forever Pop'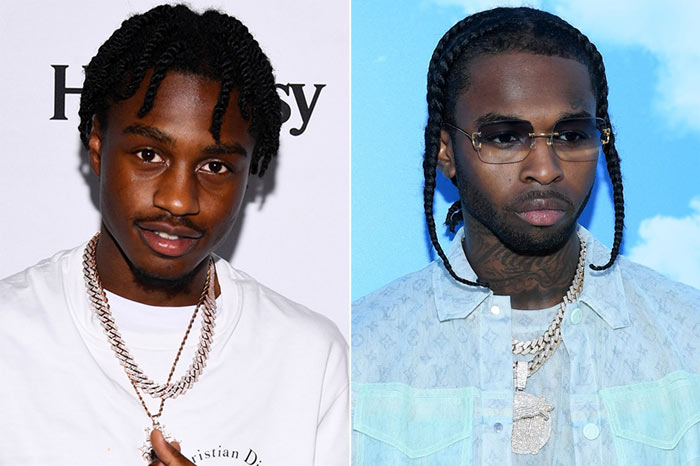 Lil Tjay is keeping Pop Smoke's memory alive.
Just a day after he was shot and killed in the Hollywood Hills, the "Prince of New York" pays tribute to his late friend on "Forever Pop." On the emotional Auto-Tuned track, the Bronx-based rapper shares his sorrow while grappling with the devastating loss.
"You never know when it's your time to go, ni**a," says Tjay. "Rest my ni**a Pop Smoke, know I'm lettin' shots go / At any ni**a, fuck it, I inherited the opps folk / Know I'm finna make it to the tippy-tippy top, bro, for you / I knew that's what you wanna see me do / Can't believe this shit, I can't believe this shit is true / Took you out your glory, who would wanna see you lose?"
The track ends with audio of Pop Smoke giving advice to his younger peers. "I'ma say, give like a lesson to my younger ni**as, you feel me? Ni**as like us, coming from where we come from, we can't afford to fuck up," he says. "You can't afford to slip up, make no mistakes, you heard? 'Cause, they watchin', and they, and they, they want us to, you know what I'm saying? We got all odds against us."
The New York rappers had collaborated in the past on "War" and "Mannequin" off Pop Smoke's recent project Meet the Woo 2.
Earlier today, TMZ reported that the 20-year-old Brooklyn MC was not killed in a home invasion robbery and that it appears to be a targeted hit. The murder investigation is still ongoing.