LIL UZI VERT DROPS OFF LATEST ALBUM 'PINK TAPE'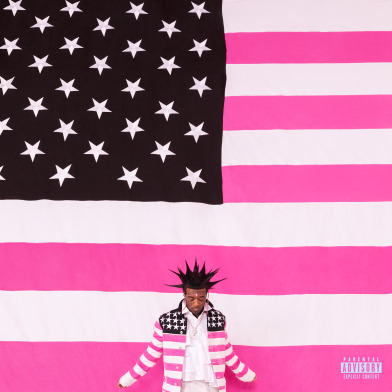 Once Lil Uzi Vert enters the chat, the airwaves go bananas. Most hip-hop lovers have witnessed this for themselves since the Philadelphia megastar stepped onto the scene. He recently sparked up the summer with his newly released 26-track album titled Pink Tape. This highly anticipated album follows up his previous EP Red & White, released around this same timeframe in 2022.
While fans keep new music from Lil Uzi Vert in recurrent high demand, the rap-rockstar has fulfilled their summer playlists with several options. Featuring artists like Nicki Minaj, Travis Scott, Don Toliver, and more, Pink Tape is definitely worth the stream. Be sure to tap in below:
'PINK TAPE' TRACKLIST 
Flooded The Face
Suicide Doors
Aye (feat. Travis Scott)
Crush Em
Amped
x2
Died and Came Back
Spin Again
That Fiya
I Gotta
Endless Fashion (feat. Nicki Minaj)
Mama, I'm Sorry
All Alone
Nakamura
Just Wanna Rock
Fire Alarm
CS
Werewolf (feat. Bring Me The Horizon)
Pluto to Mars
Patience (feat. Don Toliver)
Days Come and Go
Rehab
The End (feat. BABYMETAL)
Zoom (Bonus Track)
Of Course (Bonus Track)
Shardai (Bonus Track)
© 2023, alanna. All rights reserved.