Lil Wayne Gets New Sentencing Date in Federal Weapons Case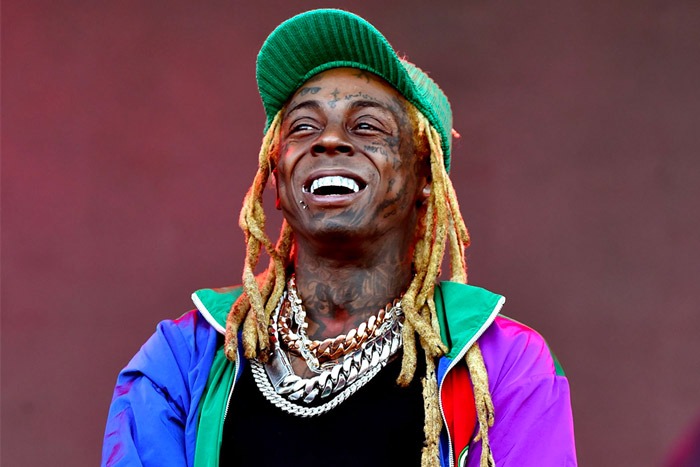 Lil Wayne's sentencing has been postponed in his federal gun case.
Earlier this month, the 38-year-old rapper pled guilty to illegally possessing a firearm after federal agents discovered a loaded .45-caliber handgun during a search of his private plane while traveling from Los Angeles to Miami on Dec. 23, 2019.
His lawyer originally requested expedited sentencing, which was slated for Jan. 28, 2021. But Wayne will have to wait a little longer to learn his fate. According to AllHipHop, U.S. District Judge Kathleen Williams gave Wayne a new sentencing hearing date of March 4.
As a convicted felon from over a decade ago, Wayne wasn't supposed to be in possession of a weapon. But he admitted to owning the gold-plated pistol, which was found in luggage along with bullets, suspected cocaine, ecstasy, heroin, cough syrup, and $25,938 in cash.
The crime carries a sentence of up to 10 years in federal prison, but he will likely receive a lighter sentence in exchange for the guilty plea. Sentencing guidelines range from one year to two years with acceptance of responsibility.
On the final day of 2020, Weezy shared a message with his fans. "NYE is a day 2 reflect on yesterday & reincarnate 4 2moro but reflections r hard 2 see in da dark & it's been dark 4 us all," he tweeted, "but also hard 2 ignore da sunrise of a new day peekin thru da shades & 2020 was shady as a tree but under it was a gift of better days 2 come. Happy U year."
NYE is a day 2 reflect on yesterday & reincarnate 4 2moro but reflections r hard 2 see in da dark & it's been dark 4 us all, but also hard 2 ignore da sunrise of a new day peekin thru da shades & 2020 was shady as a tree but under it was a gift of better days 2 come. Happy U year

— Lil Wayne WEEZY F (@LilTunechi) December 31, 2020