LisaRaye Responds to Potential Date with Meek Mill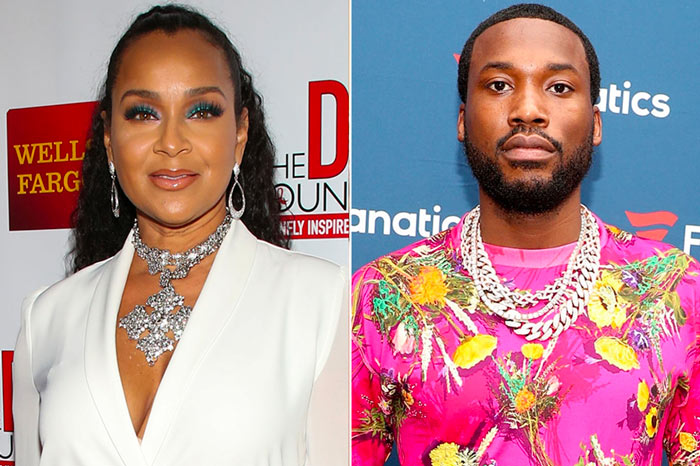 LisaRaye McCoy recently joined OnlyFans, much to the delight of Meek Mill.
Upon hearing that the 53-year-old actress had joined the subscription service, the Philly rapper shared his interest in signing up for a VIP package.
"Do they have a vip prices???" he asked on Twitter.
Do they have a vip prices??? https://t.co/Mlu26qB1cY

— Meek Mill (@MeekMill) October 25, 2020
LisaRaye seemed flattered by Meek's tweet. While speaking with her co-hosts on her FOX Soul show "Cocktails with Queens," she invited Meek to come through.
"Is he in Atlanta? Tell him I'm here and tell him to pull through," said LisaRaye to which her co-host Vivica A. Fox responded, "He can pull through with a vault any day."
View this post on Instagram

Go head and get you clappas tapped by Meek meek Lisa! Via: @foxsoul
Another one of her co-hosts asked LisaRaye if she would go on a date with Meek, prompting LisaRaye to ask Meek's age (33). She seemed open to the idea despite their 20-year age difference.
"You never know what's behind the persona, behind the brand, behind the face, behind the words," she said. "I find it to always be a genuine attribute to be able to have a conversation with someone and let their guard down and you let your guard down, that preconceived notion of who you think they are…"
Meek is newly single after breaking up with his girlfriend Milan Harris in July. The two welcomed their son in May.