Logic Reveals 'Vinyl Days' Tracklist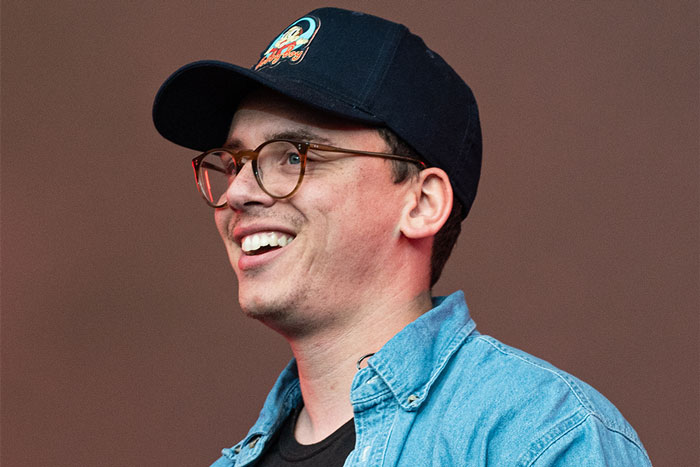 Logic can't leave rap alone.
Two years after announcing his retirement, Logic is set to return with his new album Vinyl Days.
Ahead of the June 17 release, he has revealed the tracklist. The 30 tracks including collaborations with Action Bronson, Russ, Wiz Khalifa, Royce Da 5'9″, Curren$y, and more. The Maryland MC also teams up with The Game on "I guess I love it" and RZA on "Porta One." Other songs include "Nardwuar" and "Bleed It," which he dropped Friday.
Vinyl Days follows 2020's No Pressure, which was billed as Logic's final album.
Following the album's release, Logic will hit the road on his "Vinyl Verse" tour with Wiz Khalifa, starting July 27 in Irvine, Calif. with special guests 24kGoldn, DJ Drama, C Dot Castro, and Fedd the God.
Vinyl Days Tracklist
1. "Danger"
2. "Tetris"
3. "In My Lifetime" feat. Action Bronson
4. " Decades"
5. "JJ Abrahams" (Skit)
6. "BLACKWHITEBOY"
7. "Quasi"
8. "Bleed It"
9. "LaDonda"
10. "Aaron Judge"
11. "Clouds" feat. Langston Bristol & Curren$y
12. "Michael Rap" (Skit)
13. "Therapy Music" feat. Russ
14. "Tony Revolori" (Skit)
15. "Rogue One"
16. "Breath Control" feat. Wiz Khalifa
17. "NEMS" (Skit)
18. "Nardwuar" feat. Doc D
19. "KickStyle" feat. iamJMARS, Big Lenbo & C Dot Castro
20. "EarlyBird" (Skit)
21. "Ten Years" feat. Royce 5'9"
22. "Porta One" feat. RZA
23. "NeedleDrop" (Skit)
24. "Introducing Nezi" feat. Nezi Momodu
25. "Orville" feat. Like, Blu & Exile
26. "Carnival" feat. AZ
27. "Lena"s Insight" (Skit)
28. "Vinyl Days" feat. DJ Premier
29. "I Guess I Love It" feat. The Game
30. "Sayonara"
The tracklist for Logic's upcoming album 'Vinyl Days' is here

Which track are you most excited for? ? pic.twitter.com/3eSb6Jw1nG

— Hip Hop Hub (@choice_rap) June 6, 2022