LOLA BROOKE DROPS DEBUT PROJECT "DENNIS DAUGHTER"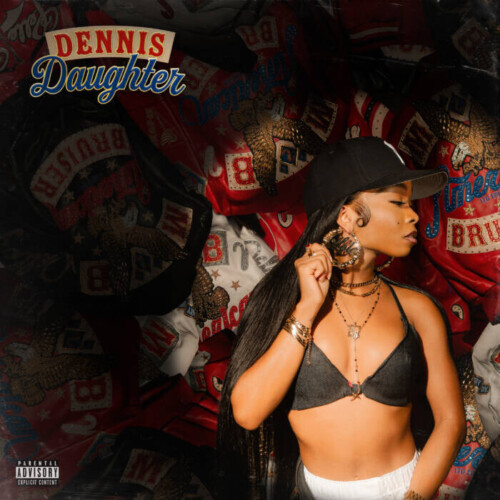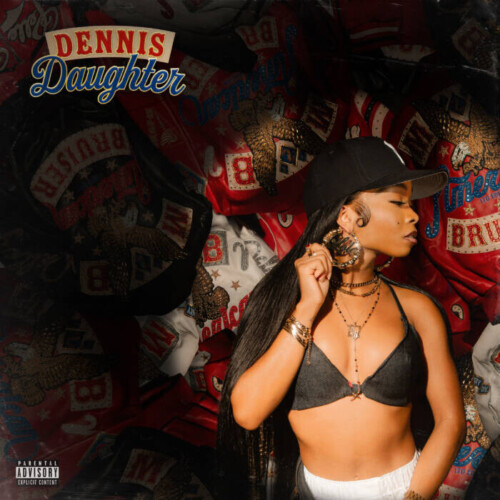 Brooklyn-born recording artist Lola Brooke has released her long-anticipated first project, Dennis Daughter, via Team Eighty Productions/ Artista Records and features Bryson Tiller, Coi Leray, French Montana, Latto, Nija and Yung Miami. In addition to  Dennis Daughter, Lola Brooke recently released the official music video to "Don't Get Me Started" featuring Coi Leray and Nija, out now. The video – co-directed by Ben Marc and Starr Mazi intensifies the action-packed energy of the track as the trifecta pairing do the things they like to do for the Jersey Club-inspired hit.
A blockbuster collection of songs she nurtured and perfected over the past year, Dennis Daughter highlights a culmination of life experiences relating to growth, pain, love, compassion, and earned success that has equipped the hip-hop phenomenon to embrace supreme self-confidence as she continues to make her mark as a superstar in hip-hop. Great hip-hop debuts are illuminated by a powerful statement and a mastery of musicality that connects the masses further to an artist and their story. With no limited in style and sound, Lola delivers a fearless soundtrack to life stemming from her origin story on Dennis Daughter. Entirely in control of her music and what she has been ready to express to the world, Lola double-downs on her warning to the masses as one not to be played with. 
Heralded by releases, "You" featuring Bryson Tiller [5 + million views for official music video,] "Pit Stop" featuring French Montana, and "Don't Play With It Remix" featuring Latto and Yung Miami [24 + million views for official music video,] Dennis Daughter also unlocks nine additional songs, including "Don't Get Me Started" featuring Coi Leray and Nija and more. Deemed recently  by Rolling Stone as one of the "Top 50 Innovators Shaping Rap's Next 50 Years," Lola delivers dynamite dimensionality throughout the project and sets the tone with a fiery introduction, "Intro (2023 Flow.)" Since 2017, Lola has released yearly freestyle flows for her fans and keeps the tradition at a high while cementing the understanding that she is not an overnight sensation. On "I AM LOLA" Lola speaks to the artist she is and is set to become with an alluring interpolation of Sarah Vaughan's "Whatever Lola Wants." With or without her breakout notoriety, Lola's reign has always been destined. Earlier this year, Tirhakah Love from Vulture highlighted "Best Side" by stating, "another soon-to-drop banger ["Best Side"] kicks off with a sinister laugh and Brooke's familiar deep whisper-growl before she bodies a wild, bass-heavy sample you have to hear to believe" referring to Lola's flip of DMX's "Stop Being Greedy." The base-heavy "It's Me Again" finds Lola flexing with ease a multitude of flows with punchlines that attest to her being a student of the Rap game. The second half of Dennis Daughter holds the evocative tracks "Vacant Heart" and "Dear Dennis." On the latter of the two tracks, Lola crafts a vulnerable letter to her father, Dennis in music form as she honors him the Lola Brooke way. Dennis Daughter is a project for the people that speaks to the beauty of being perfectly imperfect. On "Shelter Baby (Be That Bitch)," the 2023 Amazon Music Breakthrough Artist spotlights this notion as she breathtakingly shares her story of adversity and flips it into a club-banger that further proves that whichever angle you catch her within this body of work, it is her "Best Side." Within the DNA of her project and self, compassion exudes from Lola. Within the final minutes of Dennis Daughter, Lola unveils "God Bless All The Rappers," where she center-stages her compassion not only for those she loves but also for her community in hip-hop as she speaks about the pressure of being a rapper, the ridicule and unfair treatment that rappers face and her overall respect for everyone that contributes to the art form. 
Lola celebrated Dennis Daughter with a fan-driven release party presented by Amazon Music. Performing some of the songs from the project "Best Side," "Vacant Heart," "You" and "Don't Play With It," the self-certified Big Gator is now embarking on the victory lap with the release of one of the masses most anticipated project of the year.
[embedded content]
© 2023, Seth "Digital Crates" Barmash. All rights reserved.