Meet KD Barz: Baltimore's Versatile Hip-Hop Sensation Making Waves in 2023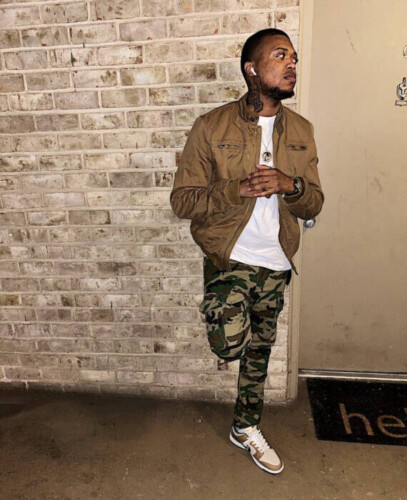 Coming from Baltimore, Maryland we have KD Barz – one of the hottest rappers out of the entire DMV music scene. With KD's versatility to make both party music and punchline music for the hip hop heads we expect to see the Maryland rapper become a future star in the music industry. But first, we should get to know more about the artist from the artist himself – KD Barz! Check out our exclusive interview below.
What influenced you to become a rapper? When I was Younger in school my favorite subject was english so I always had a way with words. I used to write a lot of poetry. I didn't know rap was poetry for a long time though. It was all gangsta rap when I was growing up and yea i knew all the music i looked up to certain artists as a kid but that wasn't me. Then Drake came out and i was like "Damn, i can do that" From that point it was all Gas. I set up my first Studio and I locked in. I actually recorded my first couple songs with a video camera and black backdrop and a beat playing in the background and just uploaded the video from the camera to myspace. I learned about metaphors, flows, and Cadence. I knew that's what I wanted to do in life.
Where were you born and raised? Born and Raised in Baltimore, Maryland.
How did the music culture of your hometown affect your choice of style? The music Culture in Baltimore influenced me to be different. Majority of everybody makes the same type of music here. I wanted to be the diamond in the coal mine. It's all trappin this killin that. I wanted to be the one that put Baltimore on for the positive that came from the city.
What do you feel made you stand out from other artists in your hometown? The fact that I can make different types of music makes me stand out amongst the pack. I can make a break up song, I can make street music but I can also make a party banger that's gonna get you off your feet and dance. I can make a song for the older crowd that your granny will approve of and have her singin the words right along with me.
If I were from out of town and wanted the best local food in your hometown – which 3 food spots would you recommend I go to? I would take you to G&M for a smacking ass Crabcake. I would take you to Rosarios for that Gourmet eating if that's what you wanted. Or if you just want some hood food I would take you to Royals for a real Baltimore Chicken Box.
What is your most underrated, but favorite song of yours? My favorite most underrated song of mine would definitely be "Catch Me outside".
Where did your artist name come from? My Stage name actually came from my real Name. I have 2 middle names. Kevin Dante. So I just took my middle initials KD and I feel like when I converted to this name I was really coming into myself as an artist with something to talk about. So naturally Barz fit like a glove. KD Barz.
What should your fans expect for the rest of 2023? My fans should expect a lot of pressure for the rest of 23. It's time to really show out and make a real impact in music and show the world the Star power coming from Baltimore City. Show yall that we're way more than just the Drugs and violence that we're known for. New Music in the 4th Quarter. New Videos dropping soon. And more chances to see me live and connect with me.
© 2023, Tedfuel. All rights reserved.