Meet Rob49: A True NOLA Superstar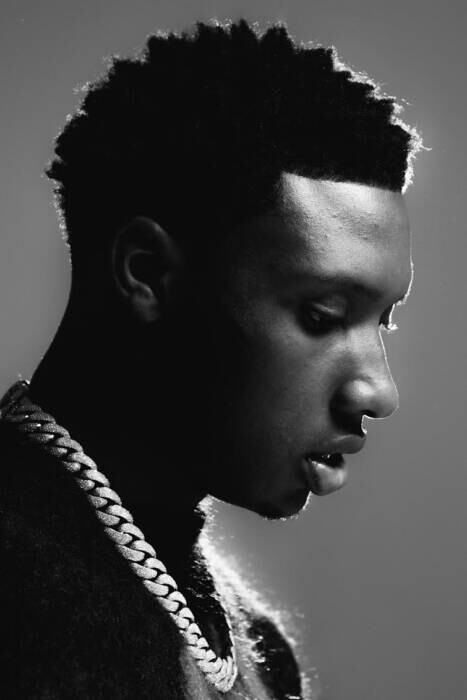 WHO IS ROB49?
Viral New Orleans rap artist Rob49 has garnered a massive audience throughout the last few years, and is currently taking over 2023 with the release of his album 4GOD II (plus the deluxe). From a BET Award nomination, collaborations with some of the game's biggest names, and much more — the NOLA native is definitely attaining stardom well. Check out his exclusive interview with Alanna Milan via HipHopSince1987 below:
First off how are you feeling today?
I'm feeling good. I'm really feeling good man, I ain't gon' cap — it feels like the old times man!
We love that! We know you've been working on a lot this summer, but tell us about the inspiration behind the 4God II (deluxe) album!
The deluxe was just something I wanted to do for the streets, for real. Really for people who don't care about any radio hits and all of that. I just wanted to you know what I'm saying — keep it trench! I wanted to stay to who I am. So that's what I was going for!
4God, the debut edition, was released back in 2021. So since then, how would you describe the transition in your career from then to now?
I ain't gon' lie bruh that shit feels crazy as hell just because I would have never thought I even… First of all if I revisit the 4God debut, the time I would revisit in, I didn't think that I was gonna be a big name.

You know what I'm saying? I never thought that. I was thinking my whole life like… I'm gonna be this shitty rapper from New Orleans, just a local rapper. So I ain't gonna lie, this shit is crazy.
Think Big Mr. 49! What's going on over here?
Think big bitch!
How has it been working with artists such as Lil Baby, Trippie Redd, Birdman, Kevin Gates, French Montana and more? You have some heavy hitter collaborations.
I feel like I just want to scoop them all up. Having as much content as possible to come out is what is going to keep this going. Everything has been good, so right now I'm just trying to scoop all of them!
Assuming you're somewhere in your 20's, being nominated for a BET award must've been surreal given that we've grown up watching the awards as kids. How did you feel when you got the news? 
The BET Awards shit was crazy yo. I just remember going to the BET Awards last year and it was just a normal experience. I was talking to Lakeyah and she was like, "You think you could ever get a BET Award?" And I told her that "it'd never happen for me." She told me "Bro don't say anything like that, it could be next year," and the next year I got nominated!
The last few years have been a whirlwind for you and you're really doing your thing. From nominations, big collabs, festivals, and more. Now that summer is ending, what else has been a memorable moment for you this season?
Probably being in the studio with Meek. Because growing up he was my favorite rapper. He was really talking for people like me, so I wasn't really tripping off nothing else. The Travis Scott shit was really lit too. That shit jumped me from 500,000 monthly listeners to millions!
In light of 50 years of hip-hop, New Orleans is definitely a city who placed some legends on the map. Now that you're in the mix of that conversation? What is a NOLA artist you have watched growing up that you would to give your flowers to.
I'm gonna give Nino Calvin his flowers for being someone I looked up to on the music shit, and I'm gonna give flowers to Kenneth Brother. He doing it!
Being from an urban area, it's understood that opportunities only come by every now and then. What is one tip you would give to the young kids looking up to you right now? 
Just cease every opportunity that comes your way, and make the best of it. Strategically plan it out eevry time and just keep going. Even when you think you're failing, just keep going. Because you might be working on somethig bigger than you even think. They probably ain't feeling you right now, but when they feel you they gon' feel you the biggest way!
© 2023, alanna. All rights reserved.