Megan Thee Stallion Reveals Advice From JAY-Z and Beyoncé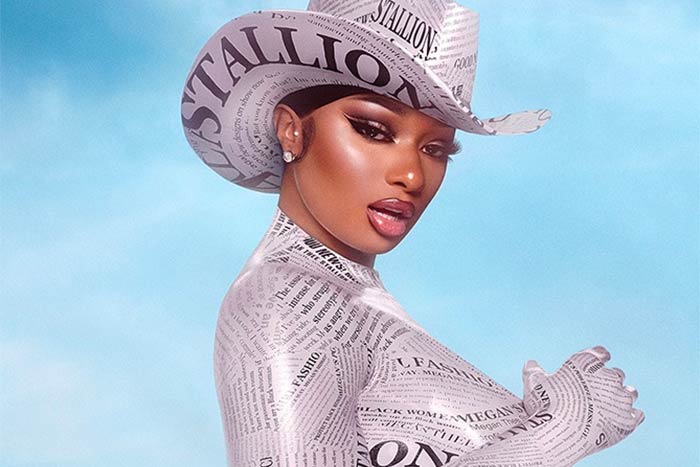 Megan Thee Stallion gets advice from two of the best in the game.
During her appearance on "The Late Show with Stephen Colbert" on Wednesday, the Houston hottie opened up about her friendship with Mr. and Mrs. Carter aka JAY-Z and Beyoncé. Meg, who grew up listening to Destiny's Child, was inspired to pursue a music career because of Queen Bey.
"Just being from Houston, you have to know what Beyoncé means to us. She's like the standard," said Meg, who is managed by Roc Nation. "Just being able to speak to Beyoncé now, pat on the back, 'cause this is great."
When asked who gives better advice, she said JAY-Z "gives the fun advice." "Say if I'm having a bad day, he'll be like, 'Megan, you need to be somewhere driving the boat. Turn up, have a good time,'" she said. "He gives me the more Hot Girl advice."
Beyoncé's advice is more practical. "'Look Queen, just rise above,'" Meg recalled. "She says it the nicer way and JAY-Z gives it to me the turnt up way."
The Good News rapper also reflected on her big year, which includes four Grammy nominations and the title of GQ's Rapper of the Year. "I don't think it really still has even hit me yet," she said. "When I talk to my grandma, she makes me feel like, 'Wow, Megan, you're really doing a good job.'"
Plus, she addressed the criticism from conservatives over her Cardi B collaboration "WAP." "I know the Republicans have been having a bad year and they probably needed to take their frustration out somewhere," said Meg, "but I want to tell them thank you for the streams because without you, I don't know if we would have been here."