MICKAVELI BAMBINO IS MAKING WAVES IN THE INDUSTRY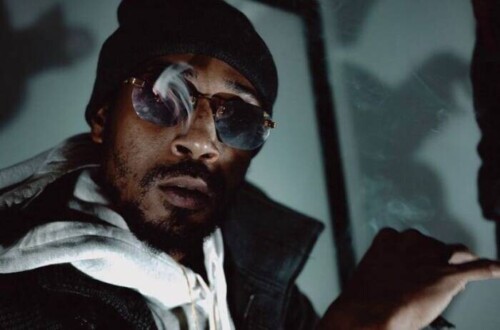 Emerging artist Mickaveli Bambino is set to make a significant impact on the music scene with his versatile and captivating style. Drawing inspiration from a diverse range of musical genres, Mickaveli's music is a reflection of his upbringing and personal experiences.
Growing up surrounded by a melange of R&B, Christian, jazz, and Hip-Hop, Mickaveli's musical journey began at an early age. But it was his desire to forge a better path in life that truly inspired him to create music. As he looked for a legitimate way to earn a living, Mickaveli discovered that expressing himself through music could be his ticket to success, influenced by the likes of Tupac and the motivation to chase his dreams.
Mickaveli's music defies categorization, as he effortlessly weaves through various styles and moods. From motivational anthems to tracks dedicated to the ladies, and even tunes for his crew, Mickaveli refuses to be confined to a single genre, ensuring his listeners are always captivated by something fresh and unique.
When it comes to his creative process, Mickaveli finds solace in the comfort of beats, a smoke, and a drink. This laid-back atmosphere allows him to craft his signature sound, predominantly through writing, while occasionally incorporating freestyling elements.
Collaborations have always been a dream for Mickaveli, and he envisions working alongside accomplished artists such as Loso (Fabolous), Big Sean, or Wiz Khalifa. Furthermore, if given the opportunity to open a show for any artist, he would undoubtedly choose the legendary Jay Z as his top pick.
Mickaveli's message to his fans is simple yet powerful: "Chase your dreams early." With this mantra, he aims to inspire and motivate his audience to pursue their aspirations with vigor and determination.
Despite his rise in the music industry, Mickaveli remains grounded, showcasing his hidden talent for acrobatics with backflips and front flips on the trampoline, a skill that may seem unrelated to his music career but adds an intriguing dimension to his persona.
When not in the studio or performing, Mickaveli enjoys listening to music, particularly indulging in 90s R&B and jazz, making his shower time a serene musical experience.
Reflecting on his journey, Mickaveli acknowledges that, without music, he would still be tirelessly searching for a means to provide for his children. Music has provided him with a purpose and a path to success, and he intends to make the most of it.
Having already performed in numerous venues across Michigan, Ohio, and Atlanta, Mickaveli cherishes those stages where the crowd is engaged and enthusiastic. He thrives on the energy reciprocated between him and his fans. Looking ahead, he has lined up a series of showcases in Detroit and Pontiac this summer and fall, promising an electrifying experience for all attendees.
When discussing the impact of the internet on the music industry, Mickaveli recognizes the transformative power it holds. The internet has allowed artists like himself to reach a global audience, facilitating networking opportunities and providing valuable insights into the music business. Its influence has paved the way for independent artists to succeed on their own terms or negotiate the best possible contracts.
Among Mickaveli's favorite songs to perform are "G0LD" and "lil break wit my br fino Cory," each showcasing his dynamic stage presence and the infectious energy he brings to his live performances.
In the realm of musical influences, Mickaveli looks up to iconic figures such as Jay Z, Fabolous, Jadakiss, Tupac, Biggie, Wu-Tang, and Jeezy. These artists have shaped his perspective, allowing him to evolve as an artist while remaining true to his roots.
While his journey hasn't been without its challenges, Mickaveli has always managed to rise above adversity. From dealing with legal issues stemming from a dispute over money to receiving valuable advice, he has learned to believe in himself and remain consistent in his efforts.
If given the chance to change one aspect of the industry, Mickaveli would advocate for more diverse business deal options that benefit all involved parties in the long run. He emphasizes the importance of fostering win-win relationships in the music business.
Looking to the future, Mickaveli has an exciting lineup of projects in the works. Expect visually captivating music videos, an increased number of shows, and a continuous flow of audio masterpieces that will undoubtedly captivate the ears of music lovers.
© 2023, Logan. All rights reserved.