MillyGotIt Joins VIBEHOUSE Radio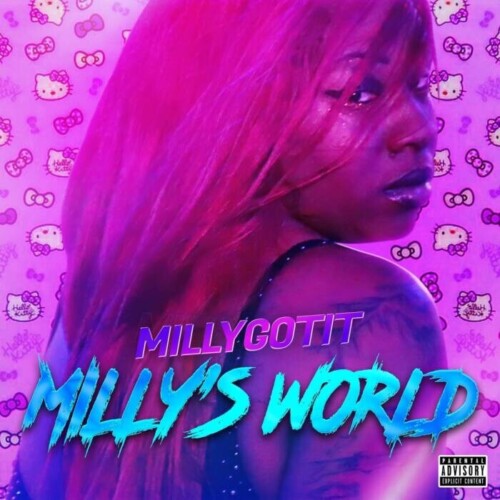 MillyGotIt is an exceptionally talented female artist who has taken the music industry by storm. As a Female Artist On Most Prolific Records LLC, she has shown remarkable skills in producing captivating and meaningful music. One of her most notable works is her EP titled "Milly's World," which has received widespread acclaim and solidified her status as a rising star.
From the infectious beats of "Dream Chaser" to the introspective and thought-provoking lyrics of "Warrior Mindset," "Milly's World" takes listeners on a dynamic journey. MillyGotIt's ability to effortlessly switch between different musical genres and deliver powerful messages through her music is truly exceptional.
MillyGotIt: The Multi-Talented Artist and Talk Show Host
In addition to her success as a musician, MillyGotIt is expanding her horizons by branching out into the world of media. She has recently been given the opportunity to become a talk show host on the highly anticipated new station VibeHouse Radio, based in New York City.
The decision to become a talk show host reflects MillyGotIt's passion for connecting with her audience on a deeper level. Through her show, she aims to create a platform where she can engage with fans, discuss relevant topics, and provide insights into the music industry. MillyGotIt's charismatic personality and ability to connect with others make her an ideal candidate for this role.
VibeHouse Radio is an exciting new addition to the New York City radio scene. The station is dedicated to providing listeners with a fresh and vibrant mix of music, interviews, and engaging discussions. With its focus on promoting emerging talent like MillyGotIt, VibeHouse Radio aims to become a go-to destination for music enthusiasts, artists, and industry professionals.
MillyGotIt's collaboration with VibeHouse Radio as a talk show host will undoubtedly enhance the station's appeal and attract a diverse audience. Her unique perspective as an artist, combined with her natural ability to connect with others, will make for an entertaining and informative show.
Facebook: MillyGotIt
Twitter:MillyGotIt
Instagram: MIllyGotIt_MPR
© 2023, AMMPRO. All rights reserved.