NBA YoungBoy Reveals Why He Missed Studio Session with J. Cole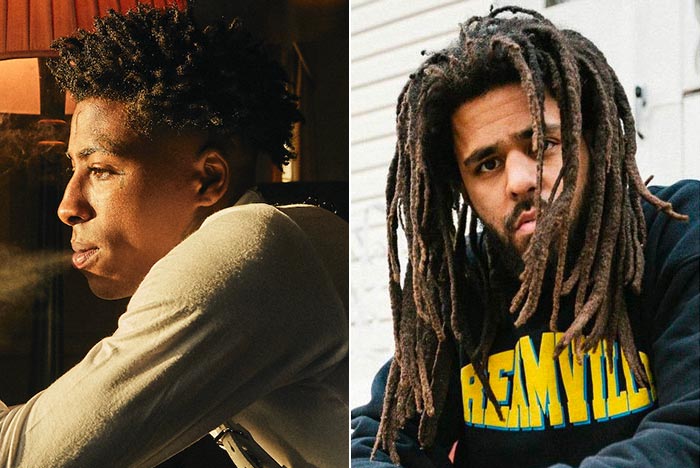 YoungBoy Never Broke Again is revealing why his J. Cole collaboration never happened.
Back in March, it was reported that the Baton Rouge rapper had a studio session scheduled with the Dreamville boss, but he ended up making Cole wait for eight hours and ultimately never showed up.
"J. Cole waited in the studio for eight hours for YoungBoy to show up," DJ Akademiks claimed during a Twitch livestream. "YoungBoy didn't show up. Facts. These are facts! Your favorite rapper, ni**a. J. Cole? He sat in the studio for eight hours for a session with YoungBoy. YoungBoy never showed up."
During his Clubhouse chat this week, YoungBoy denied that he stood up Cole. "They lied and said I stood J. Cole up. They lied, they said I ain't wanna go in the studio with him," he said.
NBA YoungBoy explains to DJ Akademiks why the studio session with J Cole never happened pic.twitter.com/3Zl26lncvO

— 2Cool2Blog (@2cooI2blog) December 1, 2021
The Baton Rouge rapper explained that he was going through a situation at the time and wasn't in the right headspace.
"That wasn't even the case. I was going through something so what the f**k I'ma go in this man's studio session for a meet up with him, knowing that I ain't in a mode to talk or just to be in the mode to f**k around," he explained. "What the f**k I'ma go around this man if I know I ain't in a mood to talk to nobody or sit there, or even be around somebody."
When asked if he spoke with Cole about it, he responded, "No, 'cause that man don't give a f**k about this shit."
Elsewhere in the interview, YoungBoy admitted that he has a crush on Doja Cat and would marry her if he wasn't already in a relationship. "If I ain't have a family, if I ain't have a girl, I'd be tryna marry Doja Cat," he said.