Nicki Minaj Splits with Manager Irving Azoff, In Talks with SALXCO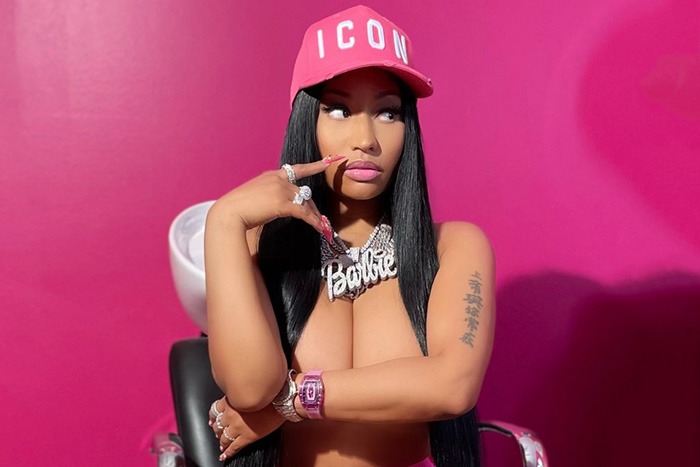 Nicki Minaj is looking for new management.
The rapper has parted ways with her manager of two years, Irving Azoff at Full Stop Management. Sources tell Variety that the split occurred earlier this year.
She is now reportedly in talks with SALXCO, the management company headed by Wassim "Sal" Slaiby. SALXCO's clients include The Weeknd, Doja Cat, French Montana, Bebe Rexha, Ty Dolla $ign, Brandy, and M.I.A. Sean "Diddy" Combs and Swedish House Mafia also recently joined the powerhouse roster.
Minaj signed with Azoff, who currently manages Lizzo, Roddy Ricch, and Gwen Stefani, in 2019 after accusing him of orchestrating a "smear campaign" against her.
"This Irving man allegedly launched a smear campaign against my tour. He allegedly contacted people in the media to say negative things about my tour," she said during an episode of Queen Radio in August 2018.
Minaj has not commented on her management status. Prior to Azoff, she was managed by Cortez Bryant and Gee Roberson of the Blueprint/Maverick Management, who had represented her for the majority of her career.
She is now readying her highly-anticipated fifth album, the follow-up to 2018's Queen. "I'm back to enjoying music. You know when you're just back in your zone and your creativity is on high and you can just do it in your sleep. It's magic again," she told fans earlier this year. "This album will definitely be my best album of all time thus far."