Phora and Jhené Aiko Team Up on 'Stars in the Sky'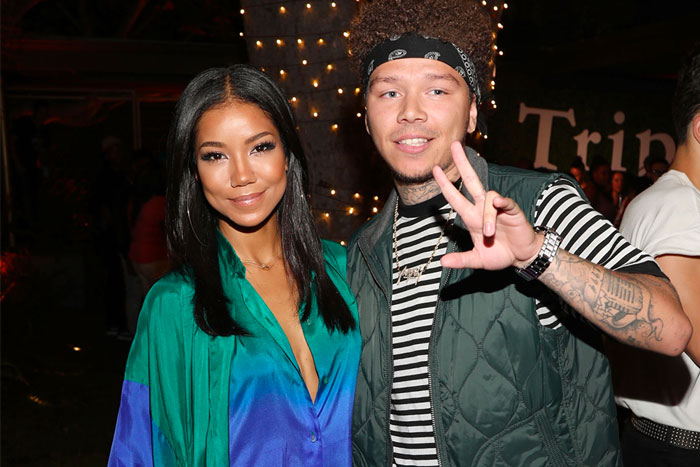 Jhené Aiko joins Phora on their new duet "Stars in the Sky."
The Chilombo songstress adds her ethereal vocals to the atmospheric track, while the Anaheim rapper gets in his feelings. "I'll be running back / You're my medicine / You take my pain away," he sings. "Baby love me back / Give me something back / 'Cause I'm drowning in you like a tidal wave."
The song is special to Phora, who has been open about his struggles with mental health. "Not only is this song important to me because of the energy and light Jhené holds, but this song helped me through a lot of rough times, and reminded me that stars shine the brightest, even on the darkest nights," he said.
He also celebrated his friendship with Jhené. "I believe stars align at the right time. I believe everything happens for a reason.. this song is so special to me because Jhené has always been someone who shared positive energy with me," Phora added. "When a lot of people who I thought would be there for me weren't, Jhené was one of the few who checked up on me.. above this music shit, or the song dropping, I'm thankful to call her a friend."
"Stars in the Sky" is set to appear on Phora's upcoming album With Love 2, the sequel to his 2016 project.
Ahead of next month's election, Jhené recently released her new song "Vote," which was used in last week's "black-ish" election special on ABC.
View this post on Instagram

2017 to now.. Me and @jheneaiko new song drops tomorrow night… I believe stars align at the right time. I believe everything happens for a reason.. this song is so special to me because Jhené has always been someone who shared positive energy with me.. when a lot of people who I thought would be there for me weren't, Jhené was one of the few who checked up on me.. above this music shit, or the song dropping, I'm thankful to call her a friend… TOMORROW NIGHT WE TAKE OFF! 🚀💫