Playboi Carti Opens Up About His Sexuality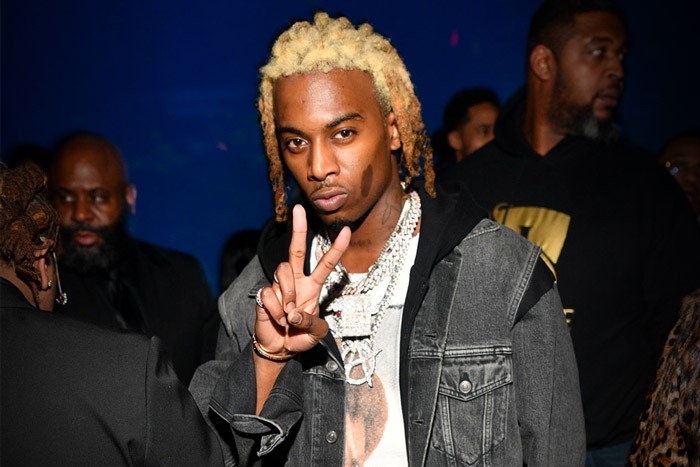 Playboi Carti refuses to be labeled.
The Whole Lotta Red rapper had a whole lot to say about freedom of expression including his sexuality in a cover story for Highsnobiety.
"If the world's going right. I'm gonna go left. If your cross is straight, then I'm gonna put my shit upside down. If you hate cigarettes, then I'm gonna smoke as many as I can," said the rebellious rapper.
Carti continued to celebrate his individuality, while addressing rumors surrounding his sexual orientation. "I'm anti-everything. I'm not going out my way to have people like, 'Oh, what the f**k's Carti on? Is he gay, or is he he trolling?' No, bro — I don't give a f**k. I'm being myself," he said.
In fact, he regrets not showing his true self earlier in his career. "I hate that I waited so long to be myself. I wish I came in like this," he added. "But if you look at my career you see little signs of that shit. Even if I wasn't wearing all black and all that shit, I always had a glimpse of this. 'Oh yeah, bro out here, he on some whole other shit' – it's always been me. From the moment I came into this game. You know what I'm saying?"
The 24-year-old Atlanta rapper has faced questions about his sexuality before, which he famously rapped about on his Whole Lotta Red song "New Tank." "They thought I was gay," Carti said in a clip that went viral.
Carti, whose album Whole Lotta Red dropped in December, recently announced plans to release new music. "LeTs dr0p thiS new Album . w3 noT done," he told fans last week.