Pop Smoke and Quavo Drop 'Aim for the Moon' Video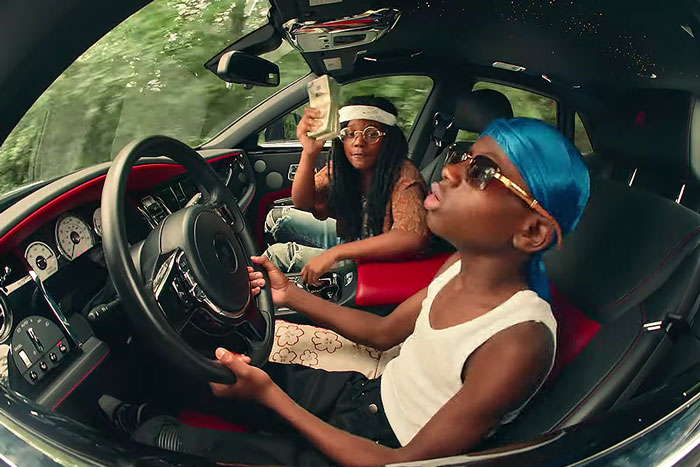 Pop Smoke and Quavo are living the life in the video for "Aim for the Moon."
Following their "Shake the Room" collaboration earlier this year, the two reunite in the throwback clip, inspired by Biggie's "Sky's the Limit." The video finds 12-year-old internet sensation Bouba Savage taking on the role of Pop Smoke as he and a young Quavo flaunt their lavish lifestyle in a mansion. They make it rain, drive fancy whips, and rock gold chains while feasting on hamburgers.
"Aim for the Moon" is one of three collaborations with Quavo on Pop Smoke's posthumous chart-topping debut Shoot for the Stars, Aim for the Moon, which is currently No. 2 on the Billboard 200.
Pop and Quavo were working on a joint mixtape called Huncho Woo prior to Pop's death in February. The Migos rapper will honor his late friend at Tuesday's BET Hip Hop Awards.