Pretty Ricky's Baby Blue Accused of Using Coronavirus Relief Loan to Buy Ferrari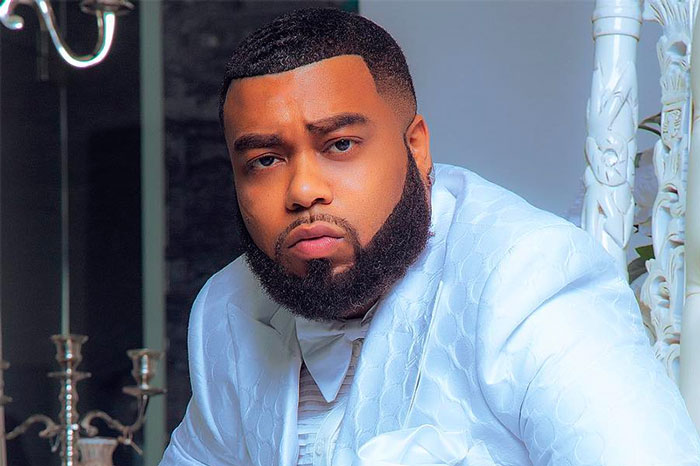 A member of Pretty Ricky is facing federal charges for his alleged involvement in a $24 million coronavirus relief fraud scheme.
Diamond "Blue Blue" Smith was arrested and charged with wire fraud, bank fraud, and conspiracy to commit wire fraud and bank fraud, according to the New York Daily News. He appeared Monday before a U.S. Magistrate Judge in Georgia.
The "Love & Hip Hop: Miami" star allegedly used falsified documents to obtain a $426,717 loan under the Paycheck Protection Program (PPP) for his company, Throwbackjersey.com LLC. Smith is also accused of seeking another loan of $708,065 for his other company, Blue Star Records LLC, again using falsified documents.
Florida Recording Artist and Pennsylvania Man Charged for Role in $24 Million COVID-Relief Fraud Scheme https://t.co/do0TbGerQt

— Justice Department (@TheJusticeDept) October 6, 2020
Smith, 36, allegedly used the PPP funds to buy luxury goods and a $96,000 Ferrari, which was seized by authorities at the time of his arrest. He is also alleged to have withdrawn $271,805 in loan proceeds.
The "Grind With Me" hitmaker is among at least 11 other defendants who allegedly participated in the COVID-relief fraud scheme to file fraudulent loan applications seeking more than $24 million in forgivable PPP loans. Authorities say he also sought PPP loans on behalf of others in order to receive kickbacks.
The Paycheck Protection Program is part of the Small Business Administration's Coronavirus Aid, Relief, and Economic Security (CARES) Act, which provides emergency financial aid for those suffering from the economic effects of the coronavirus pandemic.
In August, a woman who was reportedly pregnant with Smith's child accused the singer of physical assault, alleging that he punched her in the stomach while pregnant.