Pusha T Previews New Music, Says 'Album of the Year' Is Coming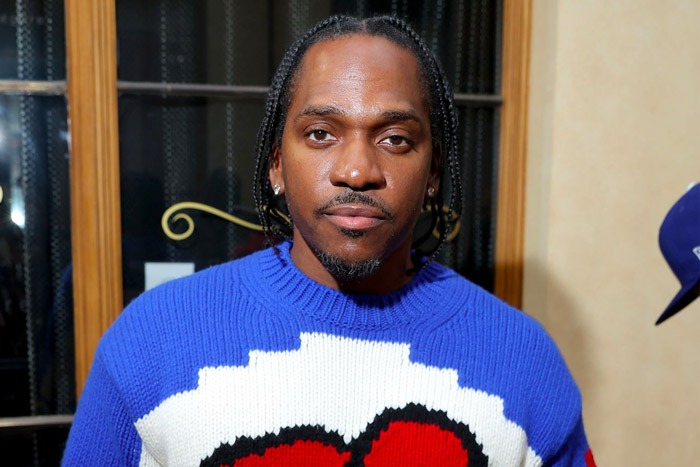 King Push is coming.
As fans anxiously await his new album, Pusha T previewed a brand new song during Paris Fashion Week. In the video clip, Pusha can be seen rapping along to the unnamed track at a party with Ye and Julia Fox.
"Young Gs like we Hov and Puff," he raps in one clip, while shouting out Missy Elliott in another: "Missy was the only misdemeanor."
Julia Fox revealed that Pusha recently shot a music video for a collaboration with Ye. "There was a music video shoot, a Pusha T video shoot. Ye did his thing because he's in the song with Pusha," she wrote in a blog entry for Interview.
Ye and Pusha T in Paris tonight (1.23.22) pic.twitter.com/RhyquOCCnn

— Ye Media (@KanyeMedia_) January 23, 2022
This new @PUSHA_T album sounds incredible. Another new snippet courtesy of @StevenVictor's IG. pic.twitter.com/y3CX8ep4fB

— αμμΩTM (@ammofr) January 23, 2022
Pusha also cleared out his Instagram and shared a photo of Lana Del Rey with cocaine over her face, along with another video clip teasing his new music.
View this post on Instagram
Pusha is readying the highly-anticipated follow-up to 2018's Daytona, which will include production from Kanye and The Neptunes.
"The album of the motherfu**ing year is coming," he told Complex. "A Pusha album takes a long time. It takes a long time to put this shit together, but when it comes together, ain't nothing fu**ing with it. We stamping that on everything. I don't care what they say, how they act. I don't care how viral they go, none of that. Nothing is fu**ing with it. I'm on some one thousand percent rap superhero shit, man."
According to Pusha's manager, Steven Victor, the album will drop "sooner than you think," and fans are speculating that it's titled It's Not Dry Yet following a leak on YouTube Music.
YouTube Music leaks what may be the title to Pusha T's upcoming album, "It's Not Dry Yet" pic.twitter.com/0WRXXAyVA6

— OnThinIce (@OnnThinlce) January 14, 2022
Another unreleased Pusha track was also previewed during the KENZO fashion show. That song is expected to appear on NIGO's upcoming I Know NIGO project, which drops March 25.
New Pusha T from Nigo's Kenzo FW22 runway show 👀 pic.twitter.com/sFGwbTYiMg

— Kurrco (fka Squirt Reynolds) (@Kurrco) January 23, 2022