Q Da Fool shares new video single "Pray 4 Me"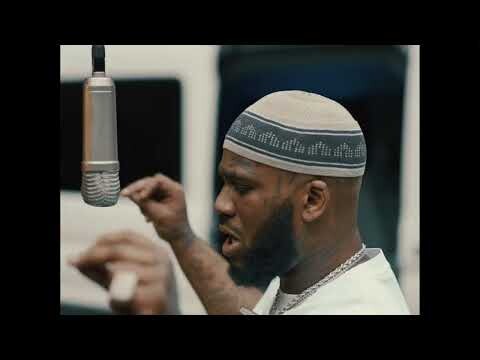 Prolific Maryland rapper Q Da Fool has just shared his new video single "Pray 4 Me" ahead of the release of his comeback mixtape Home Detention, out 6/30. Hailing from the small town of Largo, Q Da Fool has long been a clear-cut DMV standout – as showcased on a number of dynamic street anthems including "Win" (9.4M Streams), a momentous collaboration with Shoreline Mafia, and projects with producers like Kenny Beats and the Grammy award-winning Zaytoven, Q Da Fool has steadily been carving out his own distinct lane in which he consistently shares detailed stories of his lived experiences and the street life in Maryland. In the process, Q has distinctly chosen not to follow directly in the footsteps of his area's popular go-go wave, which is an artistic decision that has allowed him to fully flex his gritty lyricism and energetic flows. Fresh off the release of his homecoming single "Heisman", which was Q's first release since being free after serving 18 months in jail – "Pray 4 Me" extends Q Da Fool's hot streak as he continues to use his music to candidly express himself and his pent-up feelings.
Keeping his foot on the gas while working to fully capitalize on his built-up momentum that's now as fiery as ever since being free, the release of "Pray 4 Me" finds Q Da Fool expanding upon his gritty sound and polished flows. With a clear-cut emphasis on his assertive delivery and tight-knit bar work, Q Da Fool uses the unison of the bouncy drum pattern and the twinkling piano loop behind him to deliver an introspective performance complete with expressive storytelling, as he details the trials and tribulations he's faced throughout his life. "Sometimes I sit back, I get geeked up and think about life and laugh / All these quote on quote opps used to be my mans", he raps with a renewed sense of purpose to kick off the new track. Although "Pray 4 Me" showcases Q's more reflective qualities, his signature street flair that's come to be synonymous with Q Da Fool's name is still on full display. With each subsequent release, Q Da Fool is becoming an undeniably essential artist and storyteller in today's Hip-Hop game.
HOME DETENTION – OUT 6/30
PRE-SAVE
[embedded content]
© 2023, Seth "Digital Crates" Barmash. All rights reserved.