R. Kelly Found Guilty in Sex Trafficking Trial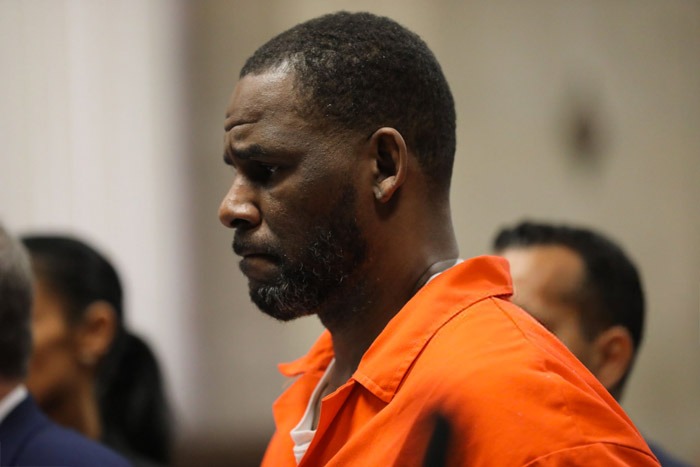 The verdict is in.
R. Kelly has been found guilty on all counts in his racketeering and sex trafficking trial in New York. The R&B superstar has been on trial in Brooklyn federal court on one count of racketeering and eight counts of the Mann Act, a federal law addressing sex trafficking.
After beginning its deliberations on Friday afternoon, jurors reached a verdict on Monday afternoon. Kelly now faces decades in prison.
According to The New York Times, the 54-year-old singer sat motionless in the courtroom as the verdict was read, his facial expression hidden by a mask.
Kelly was accused of being the ringleader of a decades-long scheme to recruit women and underage girls for sex. During the six-week trial, prosecutors presented graphic and disturbing testimony about sexual abuse, while 11 of his victims testified against him in court.
He now faces more federal charges in Illinois, including child pornography and obstruction charges. Additionally, he is facing criminal charges in Minnesota for two counts of engaging in prostitution with a minor and aggravated criminal sexual abuse. He has pleaded not guilty to all charges.