Rapper Meekz Takes You on a Unique Journey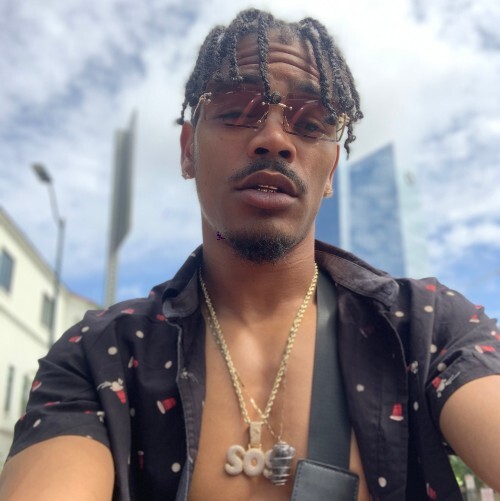 Captivating, dynamic, royal, and spellbinding are the adjectives being used to describe rapper Meekz. The dynamic wordsmith has established himself on the music landscape over the last couple of years. He sits at the helm of Sink or $wim Ent LLC. He delivers boundless energy and electrifying verve combined with a stirring mix of gritty, lyrical, thought-provoking Rap anthems. Meekz' unmistakable flow, dynamic lyrical prowess and effervescent on-stage persona have marked him as one of the most distinctive artists on the contemporary independent music scene. He has opened for artists such as Trina, Kirko Bangz, Yung bleu, and Teyana Taylor.
Sink or $wim Ent LLC is cut from a different cloth. The mission of the label is to focus on creating authentic Hip Hop compositions that entertain and inspire at the same time. Moreover, the work ethic and grind of Sink or $wim Ent LLC is reminiscent of such powerhouse rap labels as Cash Money Records, No Limit Records, Ruff Ryders and Top Dawg Entertainment. "We are more than a label; we are a family and that's our foundation. We grind together to succeed to the top. We have two options and that is to sink or swim, and we're swimming," states Meekz.
Meekz is building a solid movement one fan at a time. His songs convey an element of "truth" and "realness." His music combines raw intensity and originality with hard hitting beats. The bold rhyme slinger has never been afraid to take risks in pursuit of raising the bar to becoming a better artist. And he provides entertaining content that people can relate to. Equally important, Meekz is being heralded for his unapologetic authenticity. A myriad of music fans are also impressed by his well-executed versatility. He intertwines the soul of classic Hip Hop with the energy and vibe of today's rap music. Meekz received positive reviews for his most recent project entitled "Journey," which is a 7 song EP.
© 2023, Logan. All rights reserved.