Report: Kim Kardashian to Seek Full Custody of Kids in Kanye West Divorce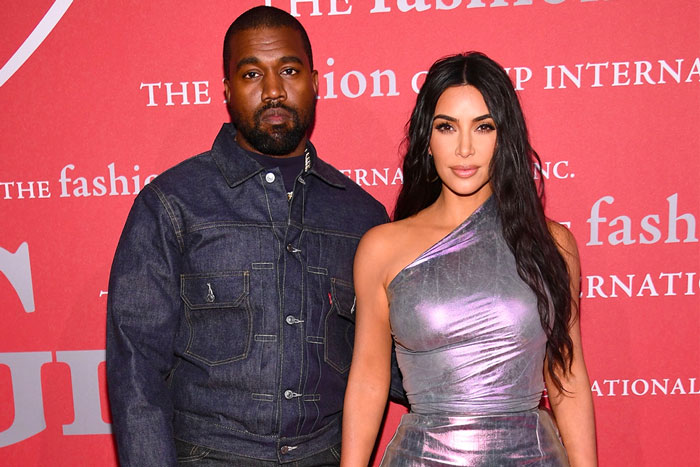 Kim Kardashian and Kanye West's split is getting ugly.
A new report claims that the beauty mogul will seek full custody of her four kids with Kanye amid the power couple's looming divorce.
According to The Sun, Kim has hired famed divorce attorney Laura Wasser and "won't back down" when it comes to their children–North, Saint, Chicago, and Psalm.
A source close to Kim says that while the divorce may seem "amicable" at first, things will "get ugly" as they battle for custody.
"Neither of them want to seem like the loser in this divorce and they both will fight hard for their kids," says an insider. "Kim has made it clear she wants full custody so if Kanye tries to fight her on that, the custody battle will be brutal."
Earlier this week, it was reported that Kim is preparing to file for divorce from her husband of six years after unsuccessful attempts to save the marriage. "She is sad about it, of course," an insider tells PEOPLE. "She just feels she has done everything in her power to make her marriage work. Even though she has been thinking about divorce for months, she hasn't filed because she feels terrible for the kids."
TMZ reported that despite their "imminent" breakup, the couple spent Christmas together. Kanye gifted Kim five 2021 Mercedes-Maybach GLS600 SUVs priced as just under $200,000 each, while Kim gave Yeezy several James Turrell art pieces worth over $1 million.
Kanye's mental health has been of concern to Kim and her mother, Kris Jenner, who are reportedly "terrified" at being unable to control the situation. "They know they cannot control Kanye, especially when he struggles with his bipolar disorder," adds another source. "So there is no telling what he's going to say publicly, last summer was an indicator of that."
The couple has been living separately amid their potential split. Kanye has been spending time at his $14 million Wyoming ranch while Kim remains at the family's Hidden Hills, Calif. home, which is also part of the divorce talks.
"Kim is trying to get Kanye to turn over the Calabasas house to her, because that's where the kids are based and growing up," a source tells Page Six. "That is their home."