Rihanna Readies Caribbean Cookbook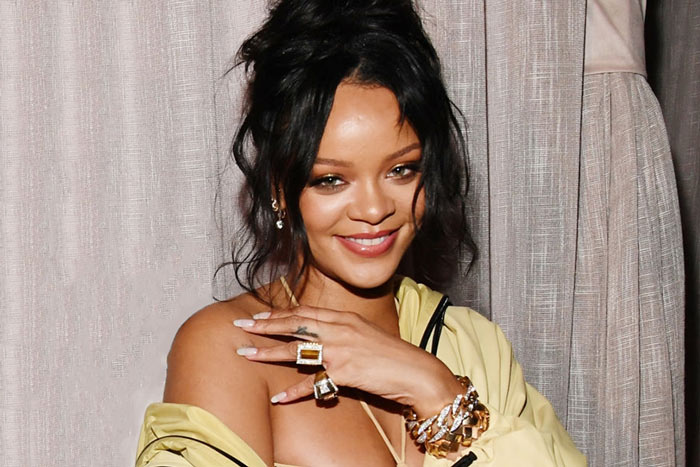 Rihanna is cooking up her next big idea.
The singer reveals that she is planning to release a cookbook inspired by the extra time she's been spending in her kitchen during quarantine. In an interview with British magazine Closure, Rihanna says the book will be filled with her favorite Caribbean recipes that remind her of home.
She explains how she "loves food from my Barbadian roots and eats a lot of fresh fish," but also enjoys comfort food and drink like "mac 'n' cheese, Shepherd's pie and rum punch."
Quarantine has forced the 32-year-old superstar to take a break from her hectic schedule to be "still" and focus on the simple things. "At first it was strange because I am not used to being still – but during quarantine you have no choice but to be still," she said. "Then you start to realize during lockdown you are stuck there with your own thoughts and your imagination and it really helped my creativity blossom."
But Forbes' wealthiest female musician continues to run her $600 million empire. In addition to working on her long-awaited ninth album, she recently launched her Fenty skincare line.
Rihanna, who is reportedly dating A$AP Rocky, is now back in her native Barbados for the holidays. She hopes to indulge in her favorite Caribbean dishes while partaking in her favorite festive pastime of decorating the Christmas tree.
"I will always spend Christmas in Barbados and hopefully this year that's possible," she said. "It's important to be with friends and family—but I feel at such peace when I am there. It is the most beautiful place, with incredible, beaches, food and people."
While in Barbados, she ran into a fan at the gas station and even stopped to take a video with him.
Rihanna spotted at a gas station in Barbados 🇧🇧⛽️ pic.twitter.com/XbSftHUlfT

— puddingnsouse (@Peggy_Sue_xo) December 20, 2020