Rihanna Responds to Pregnancy Rumors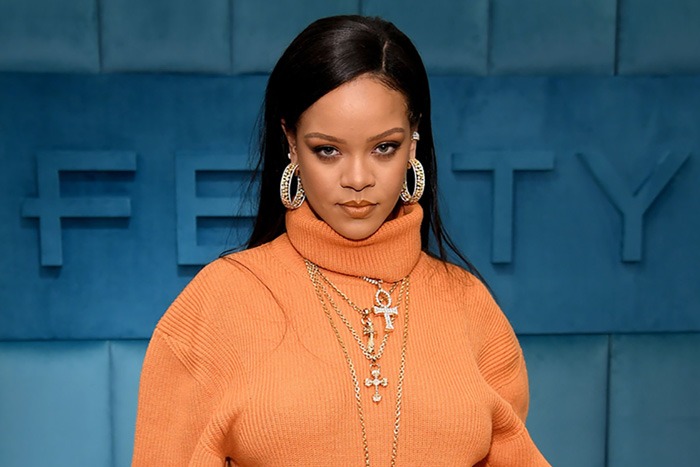 Rihanna is putting the pregnancy rumors to rest.
The singer sparked speculation that she was expecting a baby with A$AP Rocky during her appearance at a ceremony celebrating Barbados' independence from 400 years of British rule earlier this week.
During the event, she wore an orange dress by Bottega Veneta that accentuated her stomach, prompting a social media frenzy.
🤔 Am I late… is RiRi #pregnant as I'm sure I can see a blooming bump!

Beautiful and Glowing @rihanna if you are. Congratulations on ur #nationalhero honour 👏 #barbadosrepublic #barbadosindependence pic.twitter.com/M05C71mIXi

— Anikka Forbes (@anikkaforbes) November 30, 2021
However, despite the rumors, she's not about to become a mom just yet. Rihanna denied that she's expecting her first child while responding to a DM from a fan who asked if they could come to her baby shower.
"Haaaaa! Stawwwp! You ain't come to the first 10 baby showers!" she wrote before joking about the persistent baby rumors. "Y'all breed me every year dammit lol," she added.
View this post on Instagram
This is not the first time Rihanna has had to address such rumors. While attending her Diamond Ball in 2019, she wore a black Givenchy Haute Couture mermaid gown that accentuated her stomach, once again fueling speculation.
The billionaire pop icon, who has been in a relationship with A$AP Rocky, has shared her desire to one day become a mom. In a 2020 interview with British Vogue, she said she wanted "three or four" children.
On Monday, Rihanna was declared a National Hero by Prime Minister Mia Mottley, becoming the 11th person to receive such an honor and the second woman.
"This is a day that I would never ever forget, it's also a day that I never saw coming," she said while being recognized. "Barbadians are proud people. We are probably the proudest people I know. And no matter where I go in the world, I take that pride with me. No matter where we go, the world is gonna know that we Bajan to the bone."