Rowdy Rebel Released From Prison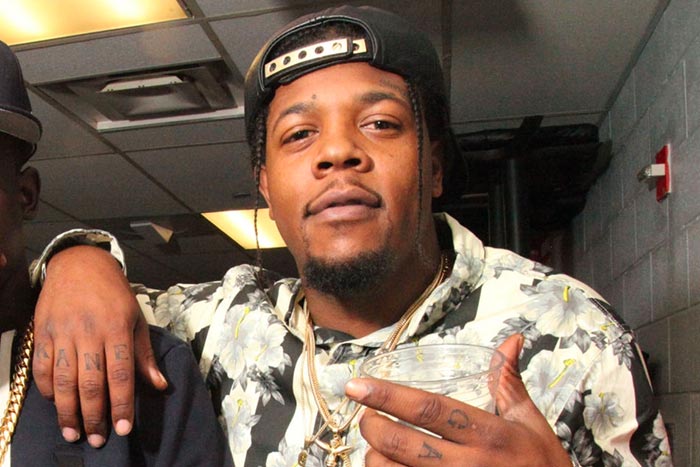 Rowdy Rebel is a free man.
The New York rapper and affiliate of Bobby Shmurda's GS9 crew was released from prison on Tuesday (Dec. 15), according to the Department of Corrections and Community Supervision website (via Complex).
Rowdy, Shmurda, and 13 other GS9 affiliates were arrested in 2014 on charges including conspiracy, murder, drugs, and weapons possession. Back in September 2016, Rebel and Shmurda pleaded guilty to conspiracy and weapons possession as part of a deal with prosecutors. They were sentenced to seven years and received credit for two years, with eligibility for release this year.
after 7 years in prison, Rowdy Rebel from the GS9 crew was released today pic.twitter.com/Z352hiXYBZ

— Complex Ambition (@CmplxAmbition) December 15, 2020
"For me this is a phenomenal plea," Rowdy's lawyer, Javier Solano, told The New York Times in 2016. "He can resume his career, and it gives him a chance at a life."
On social media, fans and friends including Chance the Rapper celebrated Rowdy's release.
🙏🏾🙏🏾🙏🏾 https://t.co/aBQPIT1f5k

— Chance The Rapper (@chancetherapper) December 15, 2020
The 29-year-old rapper, whose real name is Chad Marshall, was featured on Pop Smoke's Shoot for the Stars, Aim for the Moon single "Make It Rain," which he recorded while in prison at New York's Clinton Correctional Facility.
Meanwhile, Bobby Shmurda remains behind bars after being denied parole at a hearing in September. He will reportedly be held in custody until the very end of his max sentence, December 11, 2021. The parole board's decision may have been influenced by Shmurda's behavior. He received 11 violations while behind bars, including drug possession, fighting, and having a shank.