Sabrina Claudio and The Weeknd Share 'Christmas Blues' Collaboration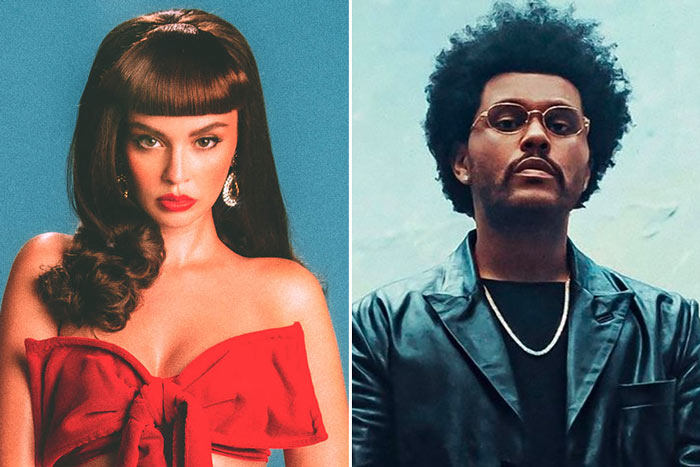 Sabrina Claudio rings in the holiday season with her new EP Christmas Blues.
Inspired by her love for the holidays, the soulful 8-track soundtrack features Claudio's take on Christmas classics like "Oh Holy Night" and "Have Yourself a Merry Little Christmas," as well as five original songs including the sultry single "Warm December."
The Puerto Rican/Cuban songstress also teams up with Alicia Keys on "Winter Time" and The Weeknd, who appears on the seductive title track.
On their smoldering duet, Sabrina cozies up with Abel, who shares his naughty plans. "If I had one wish, I'll take you down by the tree," sings the XO crooner. "'Cause all I want is you and me."
"My intention behind creating and indulging into a Christmas album was to attempt to shine a small light through an incredibly dark year for as many people as I can reach," Sabrina explained. "If I have the opportunity to bring a sense of happiness, nostalgia, or calmness to someone with this album, that's all I could ever ask for. I'm also just a sucker for Christmas time and Christmas music!"
Christmas Blues is the first project from Sabrina since her third album Truth Is, which was released in October 2019.
Stream Christmas Blues below.