Save Money and Your Sanity With This Game-Changing KeySmart Key Organizer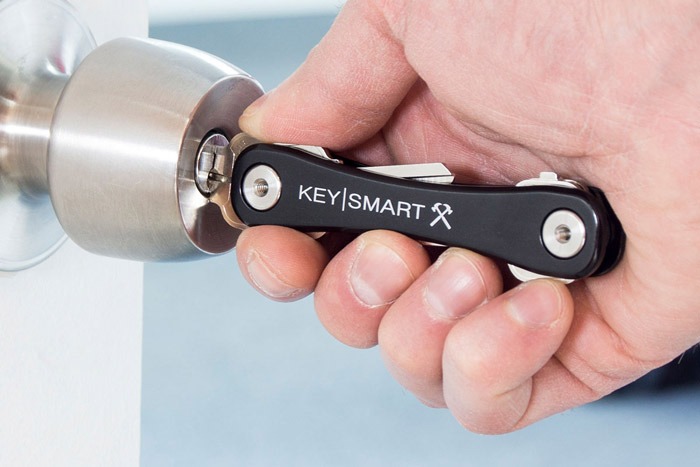 From the key to your front door to your in-laws' spare house key, you're sounding more and more like a janitor with those things jingling in your pocket as the days go by. But without keeping all those keys on your key ring, you risk losing them, which is never any fun for anybody. 
Save yourself the headache of having to carry around your ever-growing key ring and opt for this compact, highly-organized alternative, also known as the KeySmart™ Rugged Compact Key Holder! Thanks to its advanced key-carrying mechanism, you never have to fumble about as you search for a key. Instead, it houses up to 14 of them in special compartments, making them easy to get to and carry around. And unlike other keychains out there, they never give you that annoying jingling sound effect as you walk around. 
In addition to its handy, organized compartments, the KeySmart™ Rugged Compact Key Holder also boasts a bottle opener for whenever you need to pop open a cold one, along with a removable pocket clip that makes it super easy to keep hold of or attach to a key chain or key fob. And thanks to the fact that it's comprised of thick, aircraft aluminum plates, this thing is designed to last.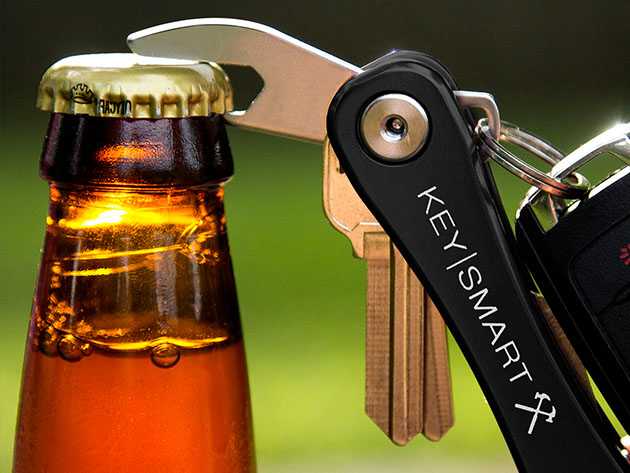 Not sure if the KeySmart™ has what it takes to handle all the keys you tote around every day? Just take a look at its awesome online reviews and you may change your mind. 
"Neat, tidy, and noiseless!" – Gizmodo
"A great gift for dads and grads!" – CNET
"Simple way to keep all your keys in one place." – Buzzfeed
The easiest, most convenient, quiet way to carry keys!" – GMA
For a limited time, you can get your very own KeySmart™ Rugged Compact Key Holder for just $25 bucks — that's nearly 30% off its normal price!
Prices subject to change.