Saweetie Drops New Single 'Tap In'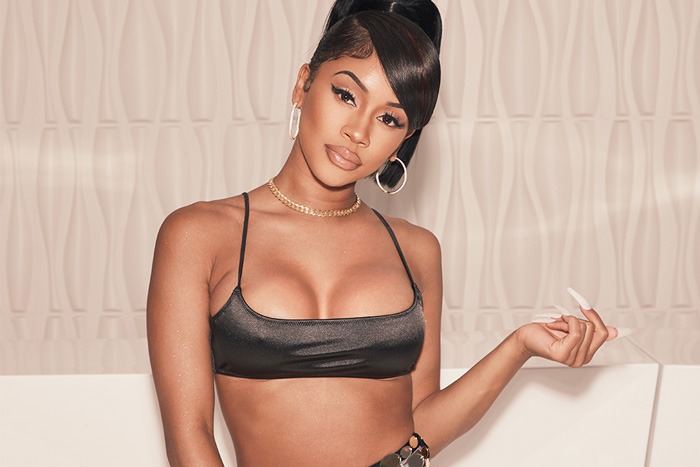 Saweetie is tapped in.
Just in time for summer, the ICY GRL returns with her latest banger, "Tap In." After sampling Petey Pablo and Khia on her hits "My Type" and "ICY GRL," Saweetie pays homage to another classic, Too $hort's "Blow the Whistle."
Over the twerk-ready West Coast bounce, she delivers raunchy lyrics and an undeniable hook. "Lil' waist, fat ass, bitch, tap in / Tap, tap, tap in / Diamonds dancin' on your neck, ni**a, tap in," raps Saweetie.
She received a co-sign from the Bay Area legend himself, who intros the track. "Short has always been supportive since 'ICY GRL.' So the fact that I was able to get his blessing to do 'Blow the Whistle' because I recorded it and I was like, 'What if he doesn't like it?' But then he liked it. So I'm just so excited," she told Zane Lowe on Apple Music.
"Tap In" is the first release off Saweetie's upcoming album Pretty Bitch Music, which will consist of at least 15 tracks. "I've been gone for a year, but I really had to focus on my artist development because that was something that I was struggling with. So I took a year to myself to really figure out what is my next move," she said. "I've been recording a lot. I feel like a big body of work is overdue. So, I'm ready to give that to the world and to my fans."
She also teased a mysterious feature on the project. "Someone who's still relevant today, but hasn't recorded music in a long time," she said.
Saweetie recently launched her new collection with PrettyLittleThing, with all proceeds benefiting Black Lives Matter. Over $150,000 has been raised so far.